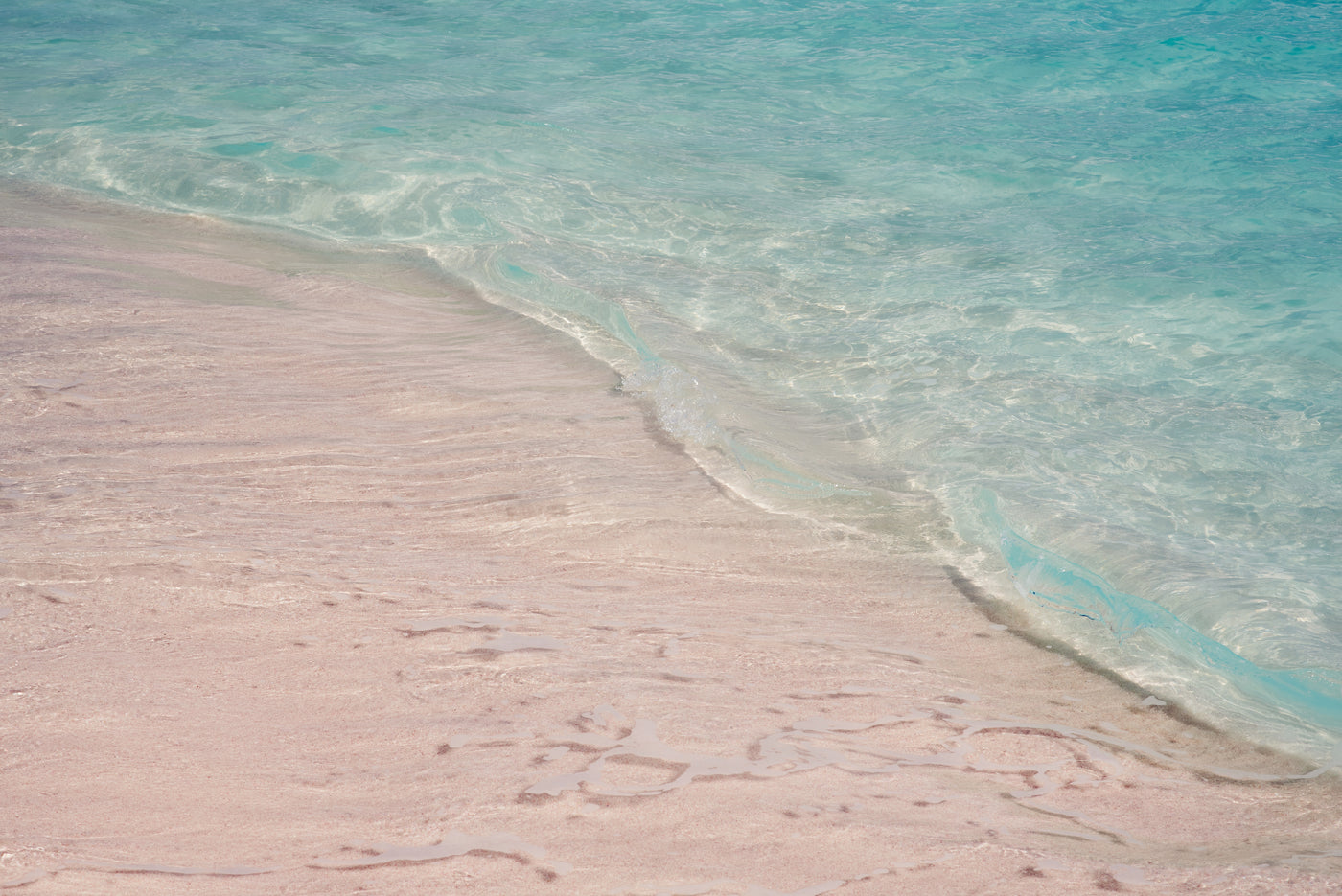 We're Famous for a reason
Bermuda's Beaches are Like No Other
There's a reason people visit Bermuda from around the world! Aside from our delightful culture and friendly people, our tiny island has some of the most stunning natural landscapes on the planet. And our beaches are the pinnacle of that beauty.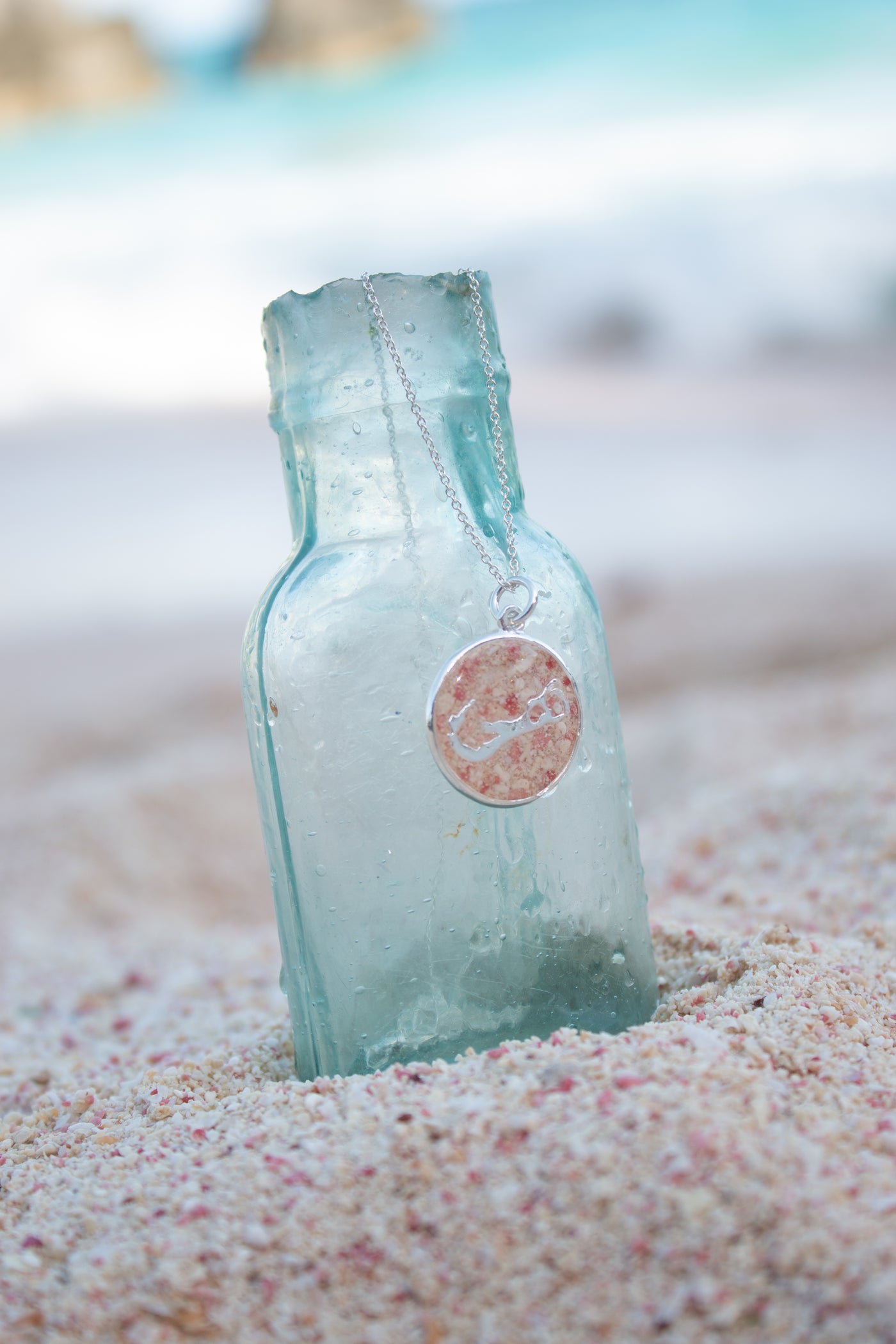 take a closer look
Discover the Natural Beauty of Bermuda's Pink Sand Beaches
Although some people believe the sand's colouration is an illusion caused by the warm glow of the setting sun, there is a scientific explanation as to why some of Bermuda's beaches actually do have pink-hued sands! The answer rests with marine organisms known as "foraminifera."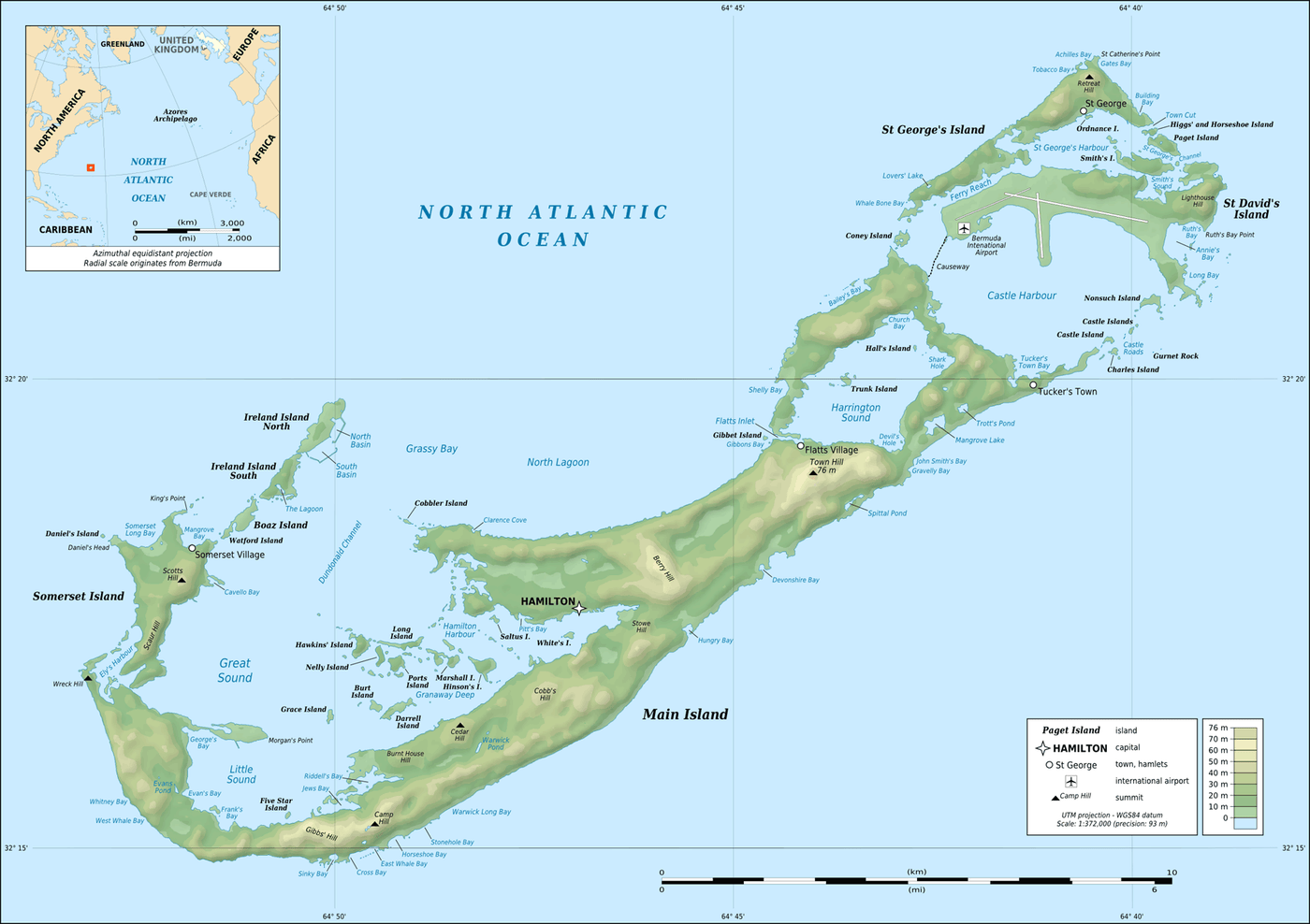 A Distinct Coastline
The Many Sands of Bermuda
I've been looking at sand closely for nearly 20 years, and can say with certainty that every beach on the island has its own distinct sand aesthetic. Beaches on the North Shore have more shells and less pink particles, whereas the South Shore beaches have much more pink in varying sizes dependant on the wave activity on the beach.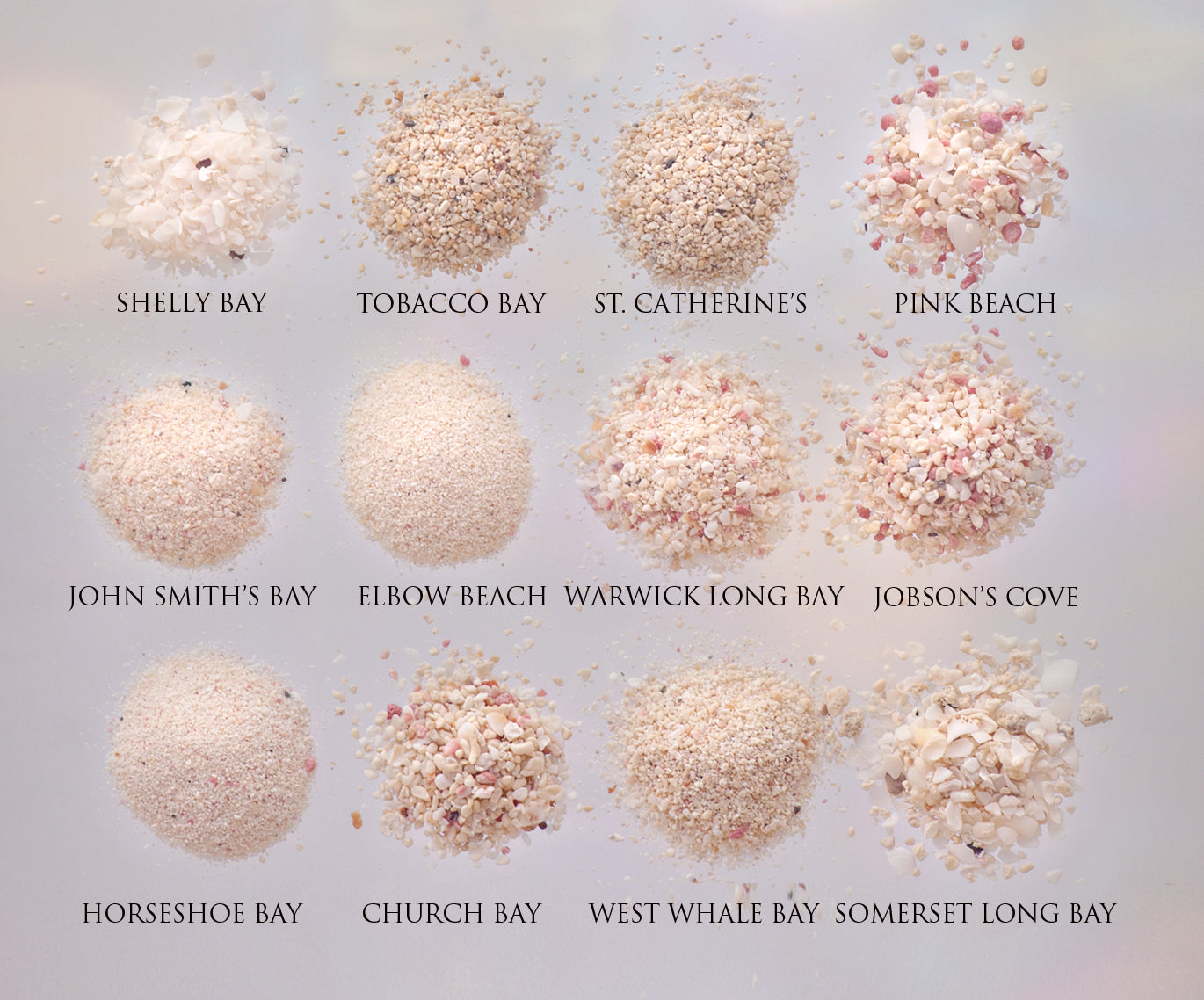 so much diversity
Look Closer at our Remarkable Sands
One thing's for sure, each unique blend of sand lends a touch of magic to the island's stunning beaches. Have a look at the shelly pinks, whites and beige makeup of some of our most famous beaches.
If you'd like to geek out more about sand, read our recent blog post here.

Take the magic of Bermuda with you
The Original Pink Sand Jewellery
The idea to create jewellery with Bermuda's famous pink sand came to me in a dream many years ago. I wanted to capture the tide pools on South Shore, each one edged with water-worn rocks and filled with beds of glistening pink sand. After 2 years of work designing and experimenting, my original pink sand designs were ready.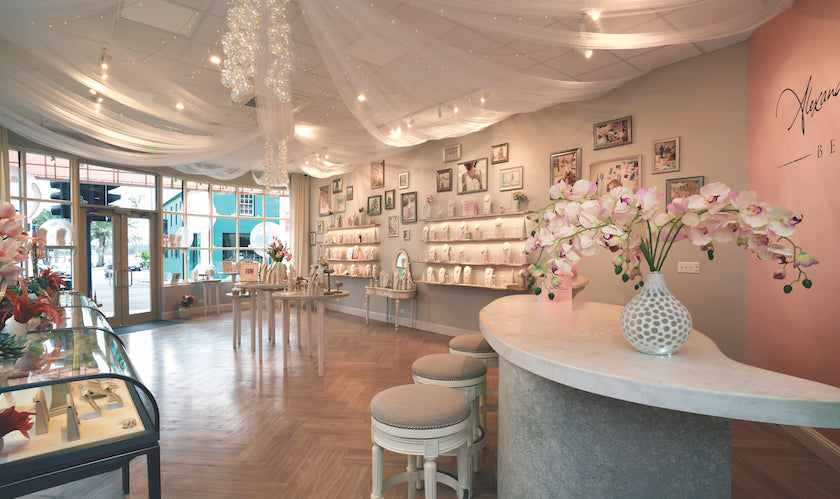 visit our flagship store
Enjoy a Studio Tour & a Free Glass of Pink Champagne
Get an exclusive look into our busy jewellery design studio and enjoy a behind-the-scenes tour. You will watch and learn how our expertly crafted pink sand jewellery is made. No reservations are required. Tours take place Monday–Thursday between 11 am to 4 pm. Come say hi!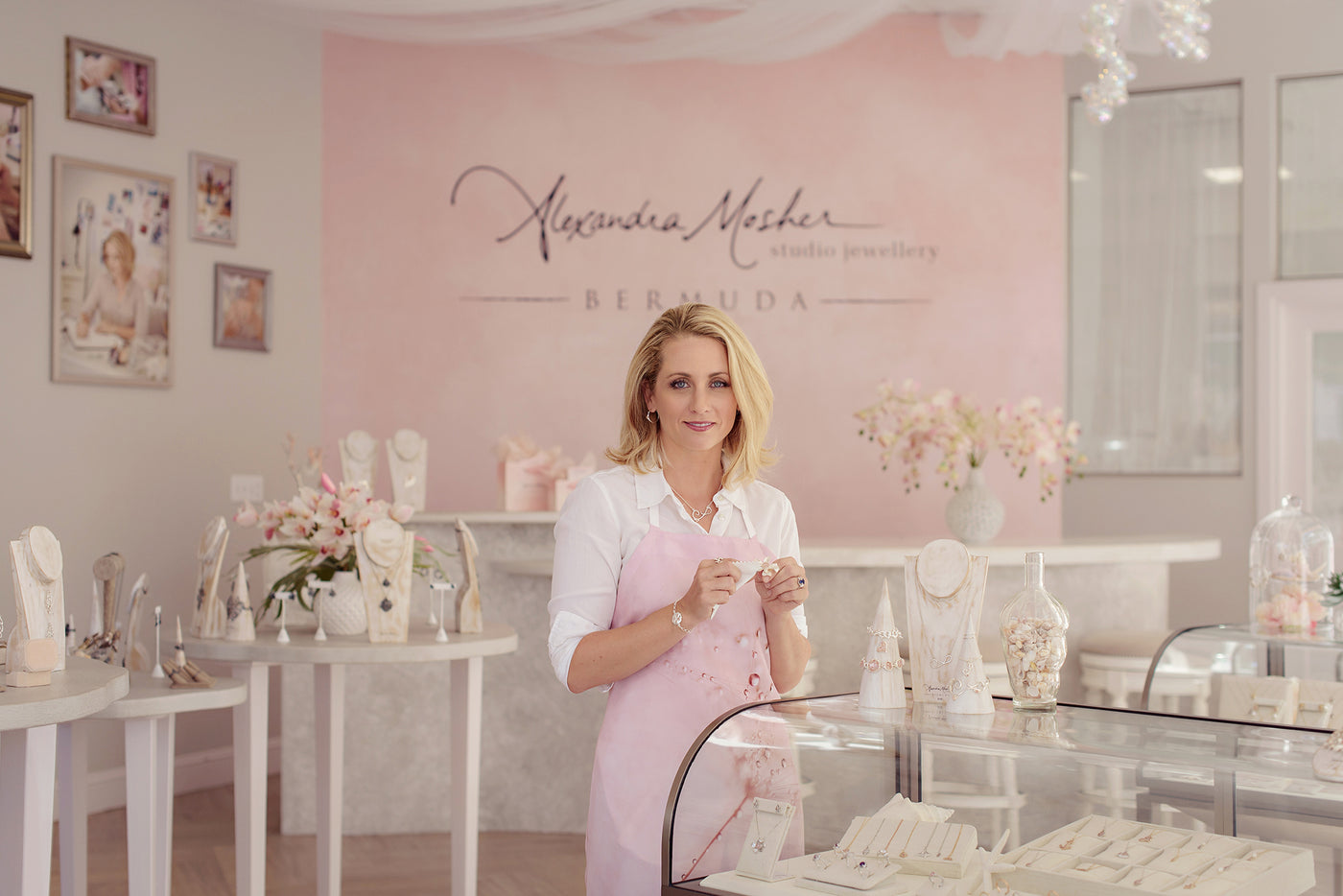 where it all began
Meet Alexandra
Use image with text to give your customers insight into your brand. Select imagery and text that relates to your style and story.
Take a Piece of Bermuda With You Everywhere You Go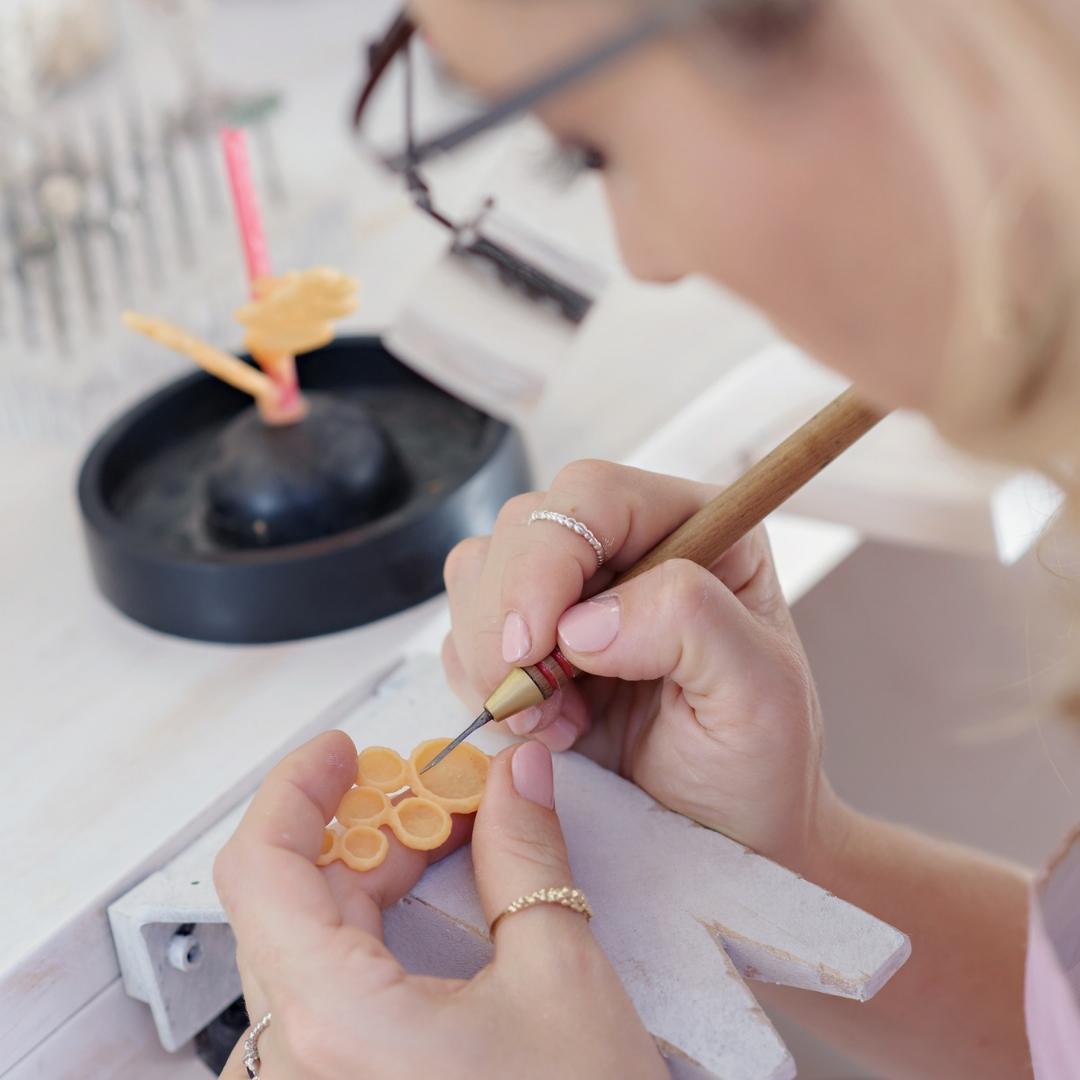 Designed & Sculpted by Alexandra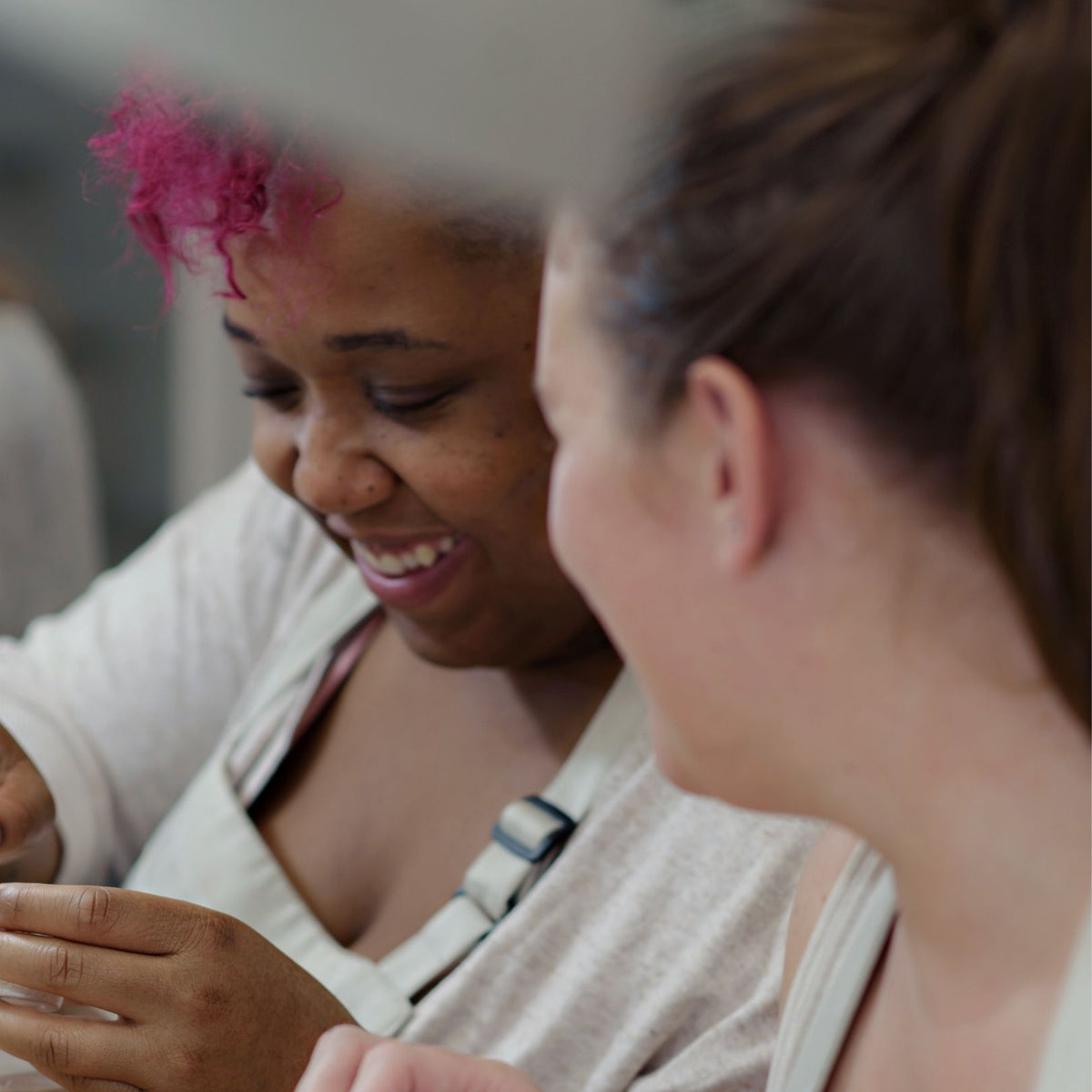 Handcrafted in-house by Bermudian Women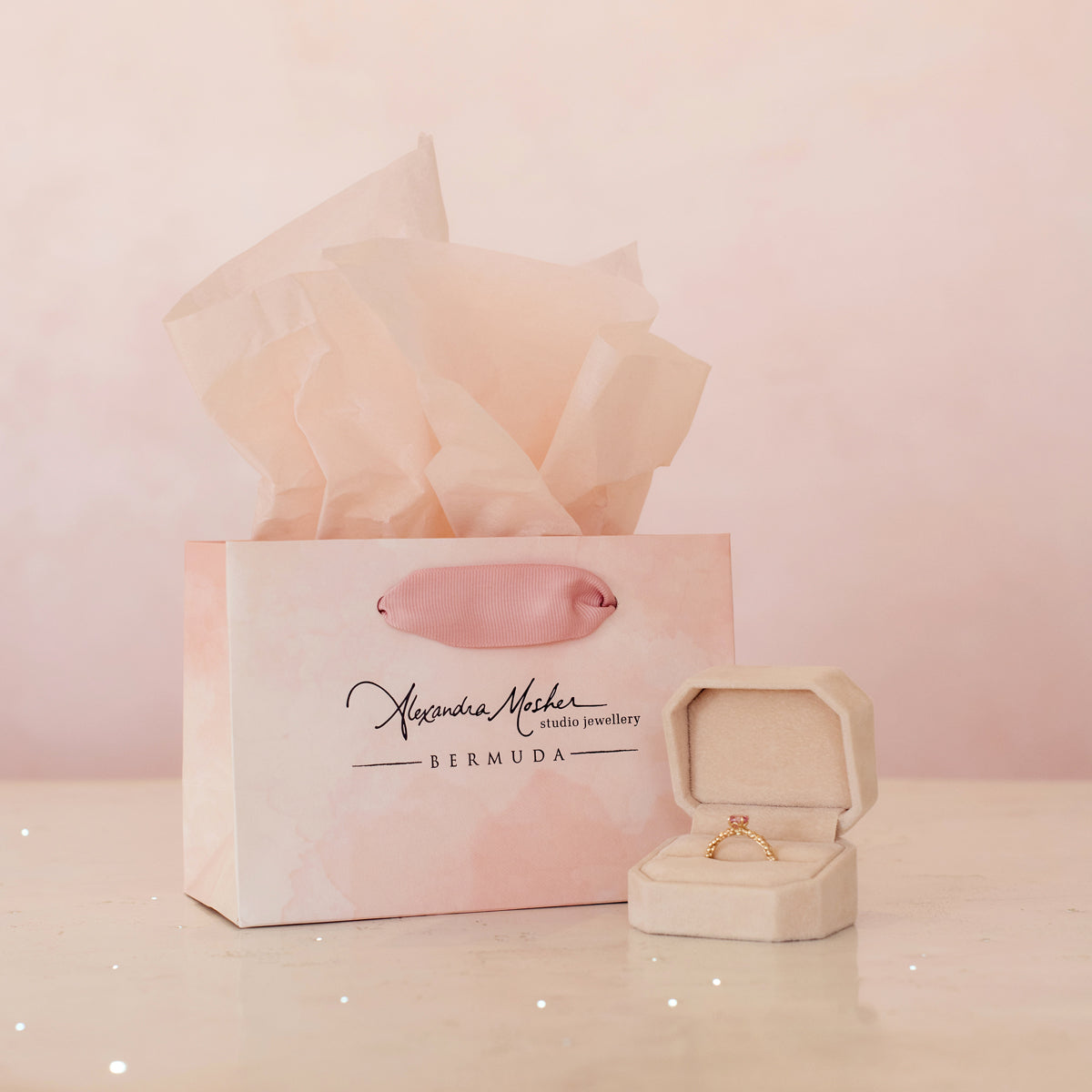 Beautifully Packaged and Ready to Enjoy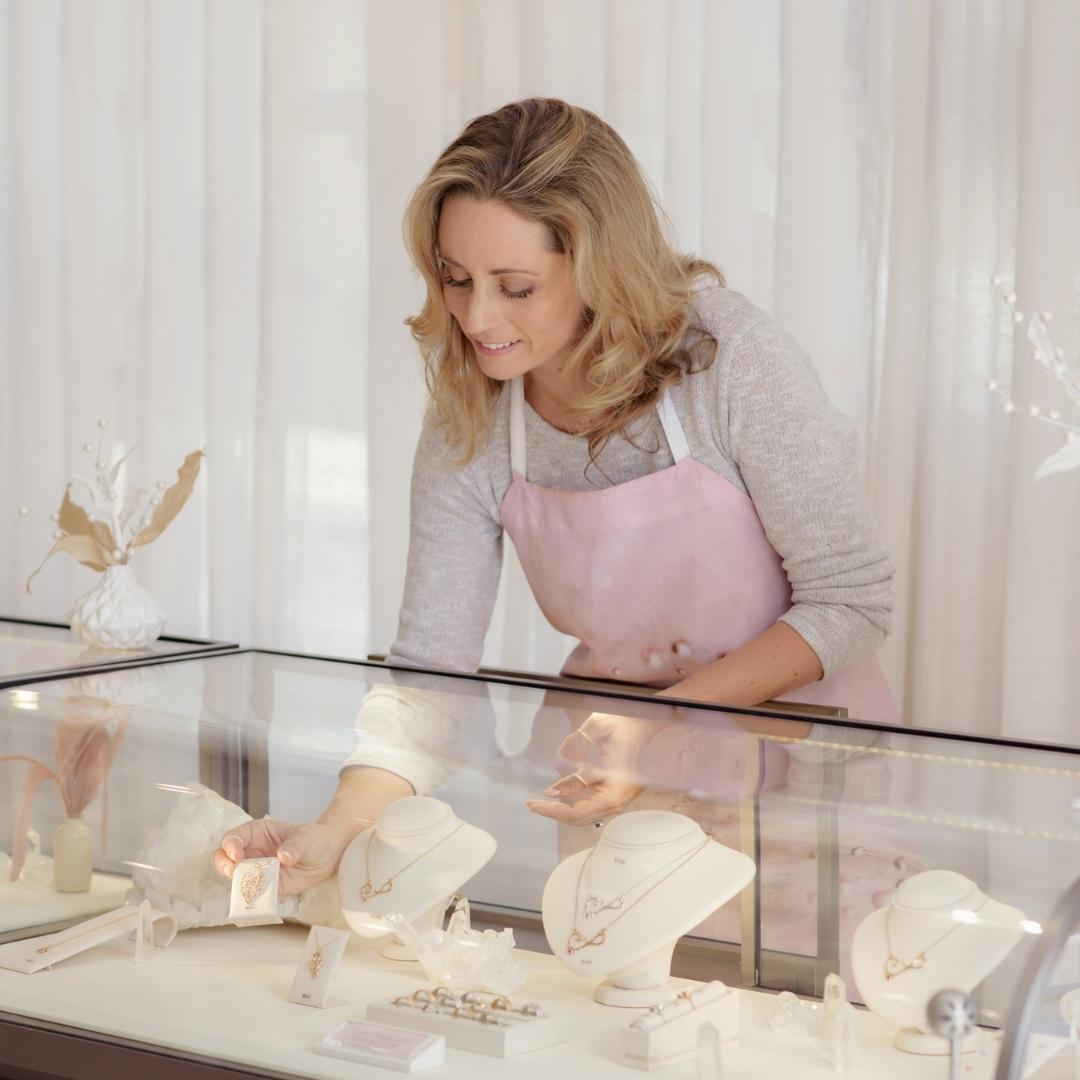 Easy Delivery from our Store to Your Front Door
Just like shopping in the store
Orders over $150 Enjoy Shipping & Duty on Us!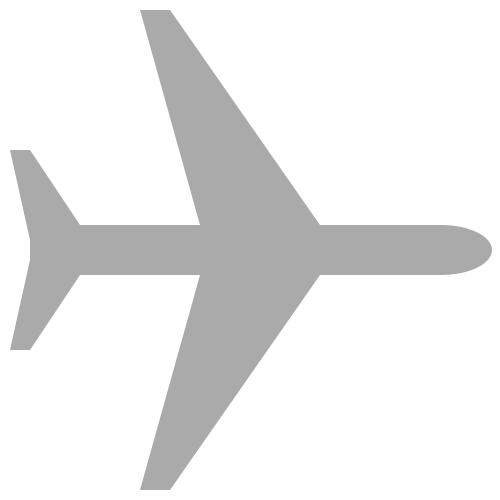 Free Worldwide Shipping
Send ready-to-open gift-wrapped presents to loved ones around the world. We'll even include a handwritten note from 'you'!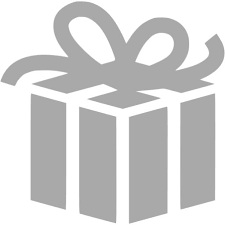 We Pay Your Duty Fees
We will cover all of the import duties and taxes into your country. International Shipping has never been so easy!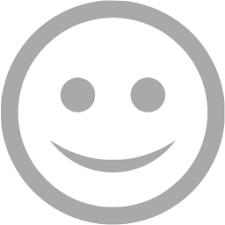 Happiness Guaranteed
Our simple no-hassle return and exchange policy ensures you can follow your heart and purchase with confidence!