Careers at Alexandra Mosher Studio Jewellery
Be a Part of a Team on a Mission to Spread Bermuda's Beauty
We design Bermuda-inspired jewellery so that people can take a piece of Bermuda with them everywhere they go. Our exquisitely handcrafted jewellery holds memories of some of life's most important moments for people, and we take creating those pieces of jewellery for them very seriously. All while having a wonderful time, working hard, and bringing joy to our customers and our fellow team members.
Founded in 2004, we are a women-led, made-in-Bermuda young and entrepreneurial jewellery brand. Our Flagship Store & Studio is located on Front Street in Hamilton, and it is here that we design and hand craft our much-loved pink sand collections and Bermuda-inspired fine jewellery designs.

If you are a talented, Bermuda-loving person with an awesome attitude and a solid work ethic, we invite you to apply to join our team. While each role below requires a different skill set, what unites us in our mission is our hospitable and accommodating nature, our strong interpersonal accountability, our commitment to making jewelry dreams come true for people, and our love of this amazing island.
Current Career Opportunities
Flagship Retail Store Team
Flagship Studio Artisan & Jeweller Team
Marketing & Content Creation Team
Why You'll Love Working Here
Benefits
Jewellery Discounts
Health Insurance
Dental Insurance
Vision Insurance
Pension Plan
Growth & Development
Continuing Education Funding
Extra-curricular Activity Support
Sales and Performance Bonuses
Mental Health Support
Values & Culture
Flexible Work Hours
Lively Working Evironment
Company Parties & Events
Paid Self-Care Days
Paid Parental Leave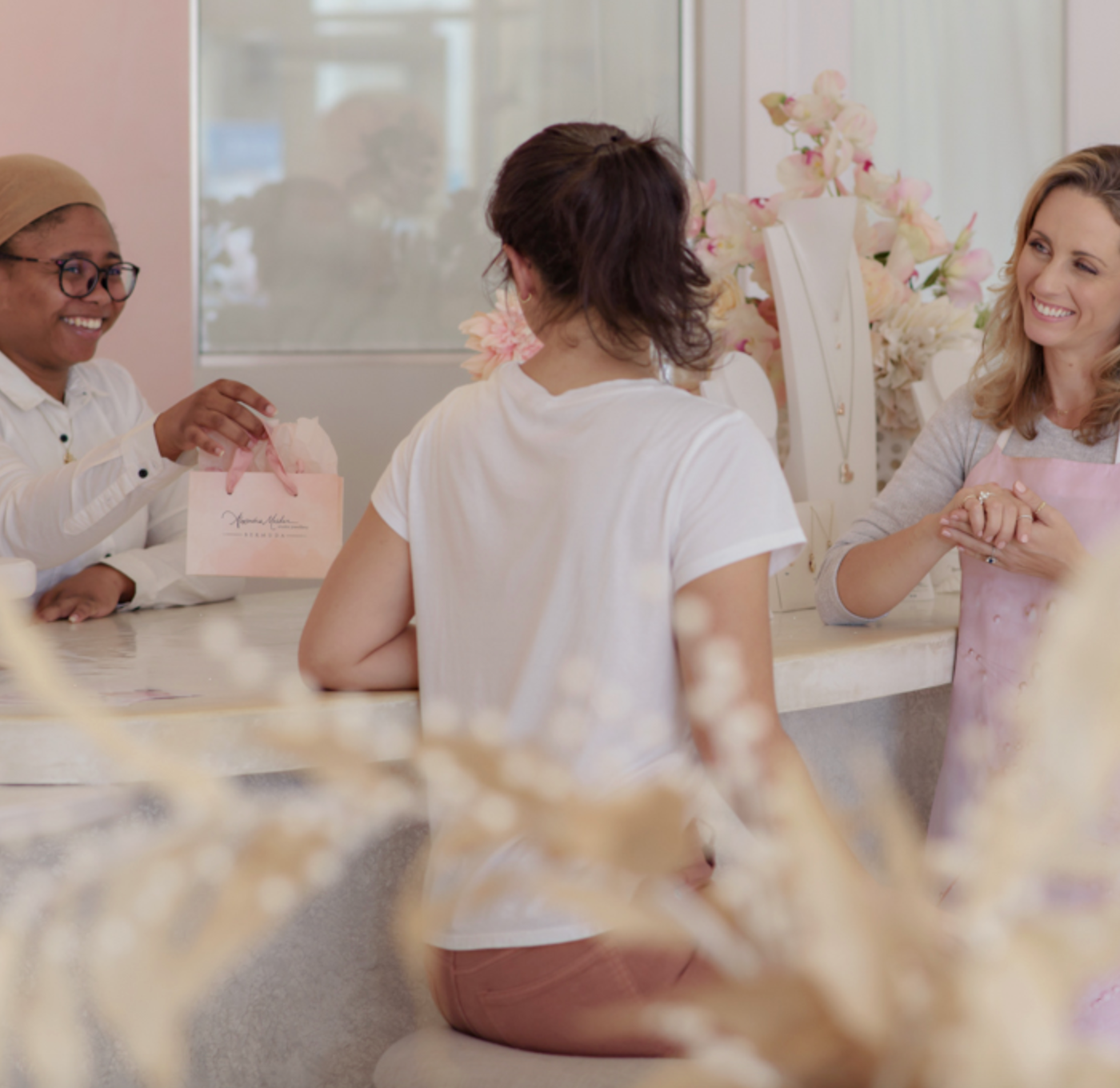 Jobs for Outgoing Personailties
Flagship Retail Store Team
Here at Alexandra Mosher Studio Jewellery we are passionate about sharing Bermuda's beauty with the world. We believe that jewelry shopping should be an experience to remember, and we know that finding the perfect piece that speaks to our customers is of the utmost importance. We love to share Alexandra's vision and inspiration behind each collection.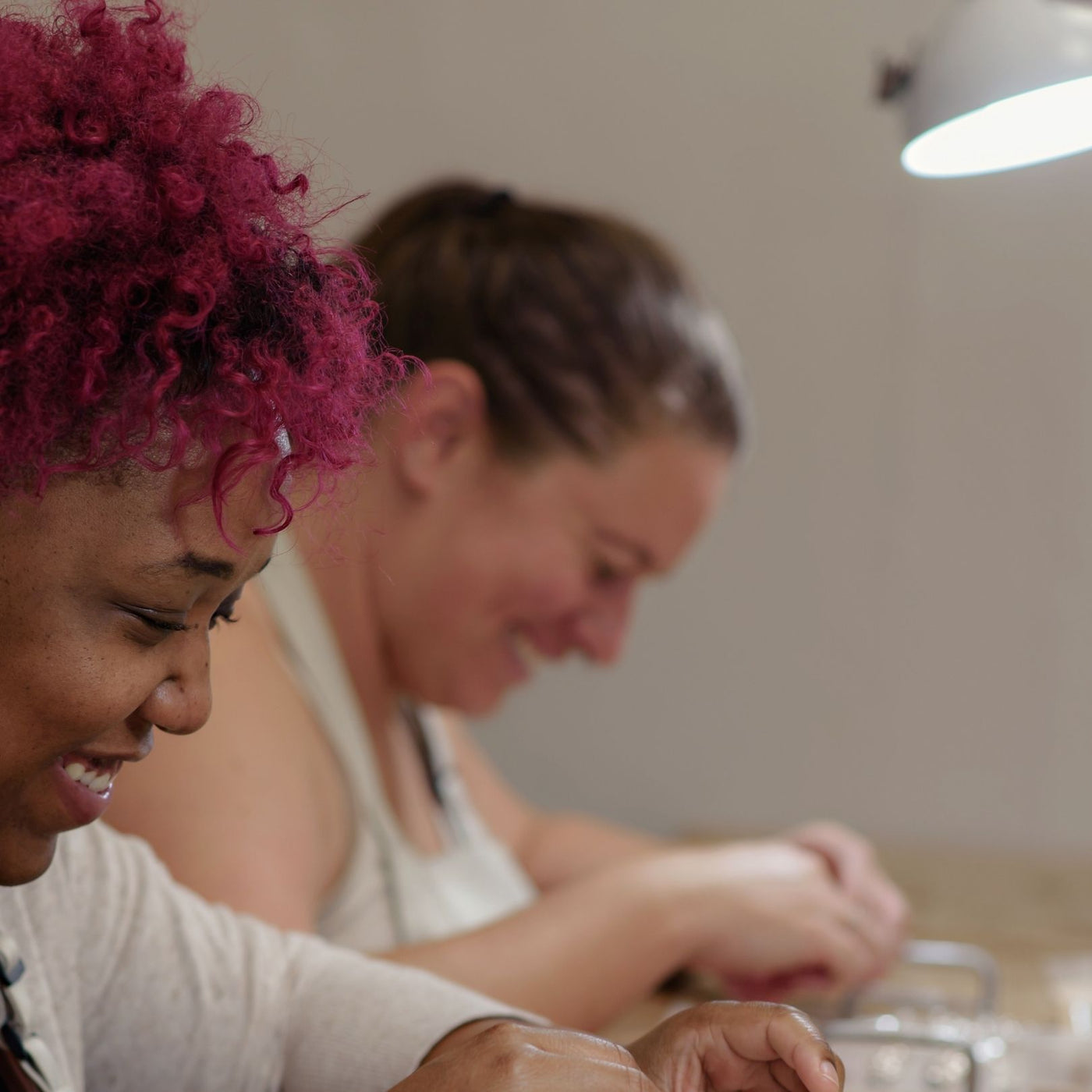 Jobs Made for Makers
Flagship Studio Artisan & Jeweller Team
At our core, we are makers. Our all-female team of jewellery artisans has an expert eye for detail and produce exquisitely hand-crafted pieces. Whether you are a professional bench jeweller, or hobbyist, we know talent when we see it. Our growing team is comprised of full and part time artisans who work exclusively in our Hamilton studio.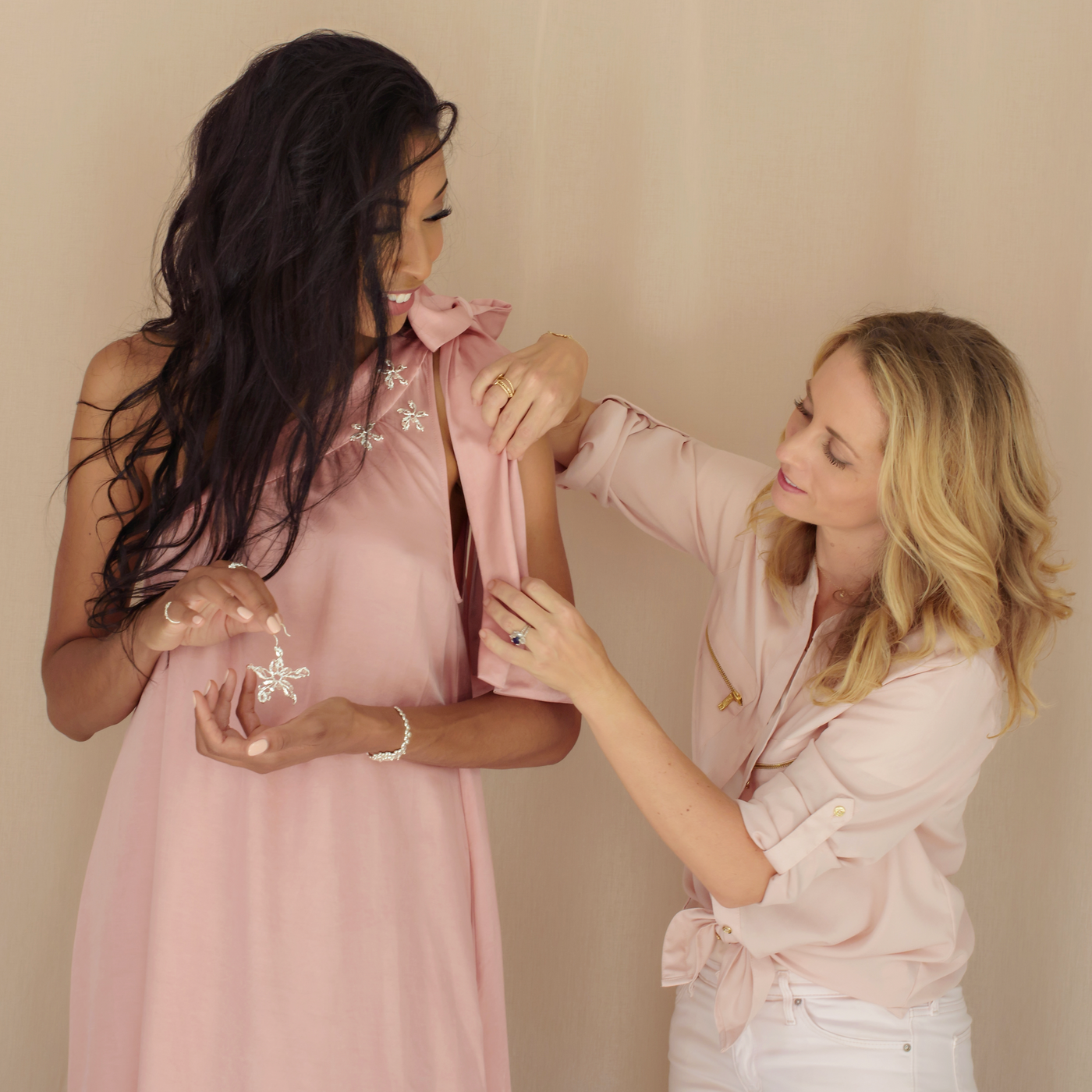 Jobs Made for Visual Storytellers
Marketing & Content Creation Team
Our brand has become one of Bermuda's most-loved over the past 17 years. If you've got experience in content creation, visual merchandising & in-store promotions, graphic design, PR, influencer programmes, copywriting, digital advertising, email platforms, photography + vidography or general marketing + creative management, we are keen to meet you!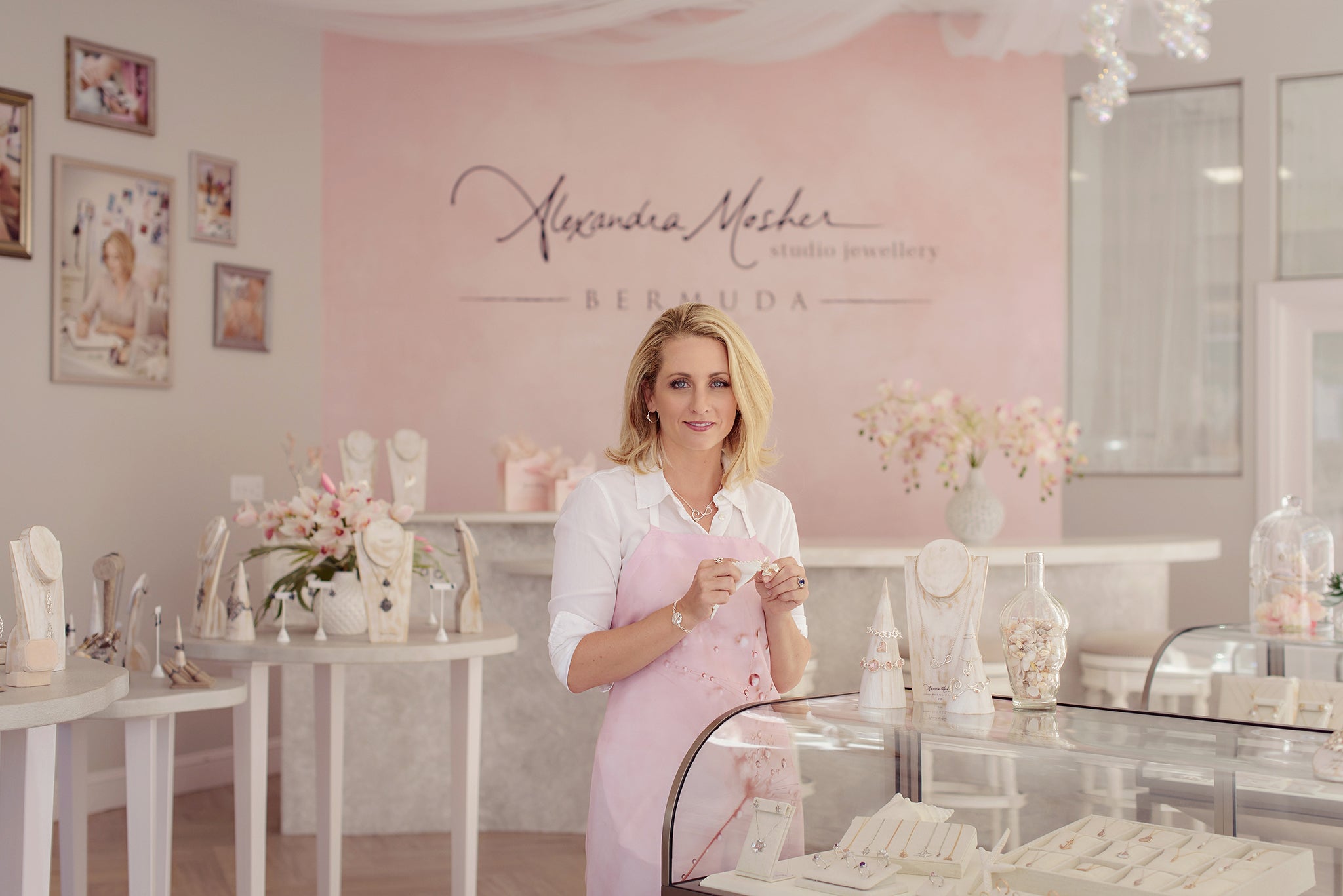 So pleased to meet you
About Alexandra
Known for her innovation, passion and lighthearted design whimsy, Alexandra's collections have won numerous awards including "Best Local Jewellery Designer," a "Made in Bermuda" award, and "Best Commercial Interior Design" for her Flagship Store & Studio. 

She leads an energetic team of Bermudians who are passionate about bringing the beauty of our island to the world.
"Bermuda is at the core of my design ethos, and I am so fortunate to have the opportunity to spend my days working with a phenomenal team that share my vision of bringing more beauty into the world. We are all very friendly and industrious – we make beautiful things happen around here and we'd love to meet you."
I have been working at Alexandra Mosher Studio for 7 years now, from what started out as a part-time summer job has turned into a full time management position. I have loved seeing the brand grow and work with a team that is as passionate about sharing Bermuda's beauty as I am. With the studio and workshop in the same space, there is a constant bustle and contagious energy that makes work feel like a home away from home. I've particularly enjoyed working alongside Alexandra and assisting her in making her visions come to life. I have always enjoyed working with people, I have gained invaluable experience learning about the customer mindset and sales techniques as well as managing a team and learning how best to lead. Being surrounded by beautiful pieces and working in such a calming environment is an additional perk to working in such a special studio and workshop.  
OUR RESIDENT MASCOT
Gemma the Studio Cat
Our Flagship Store & Studio is home to resident jewellery conniseur, Gemma. She joined our team 7 years ago as a tiny kitten without a home, and has been running through meetings and cuddling customers ever since. In her free time she loves to bask in the sunshine in our studio windows.