INTRODUCING OUR LATEST DESIGNS
Bermuda Textured Hoops
Elements of Land and Sea incorporated into elegant Bermuda Textured Hoops
These earrings are a part of the ultimate feel-good collection. Feel empowered and unique while wearing these one-of-a-kind handcrafted hoops with a Bermuda flair. Hoops symbolise wholeness, unity and infinity which will correlate perfectly with your love for Bermuda.

One of the lightest pieces of jewelry you can wear, and it holds so much meaning. These playful hoops can be your go-to when looking to add to your jewellery wardrobe. If you're looking for a statement piece to complete your outfit, these Bermuda Textured Hoops will speak for themselves.
Handcrafted IN SILVER & GOLD
In Two Ultra-Wearable Sizes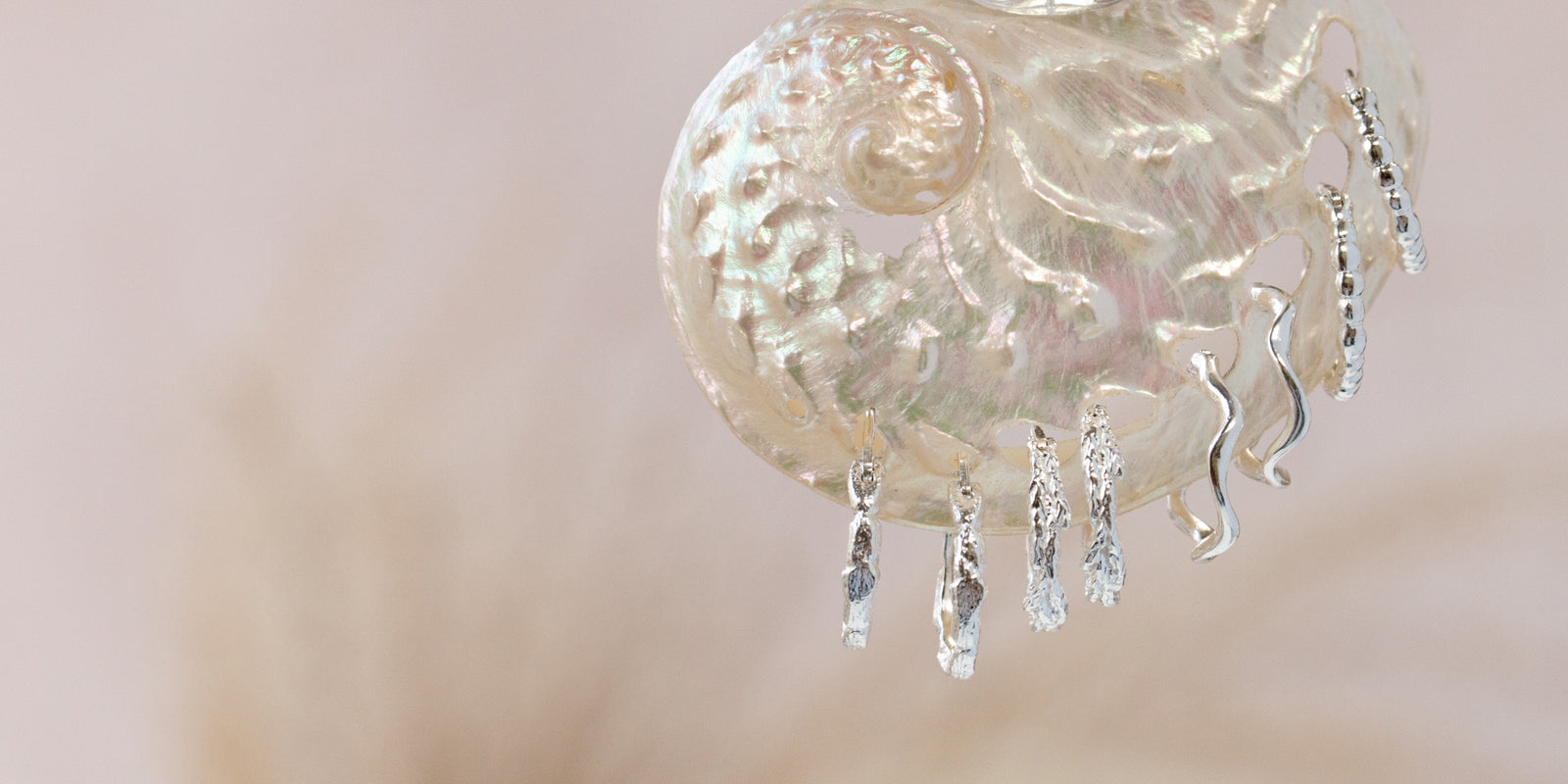 1.25 CM HUGGIES
STACK 'EM UP!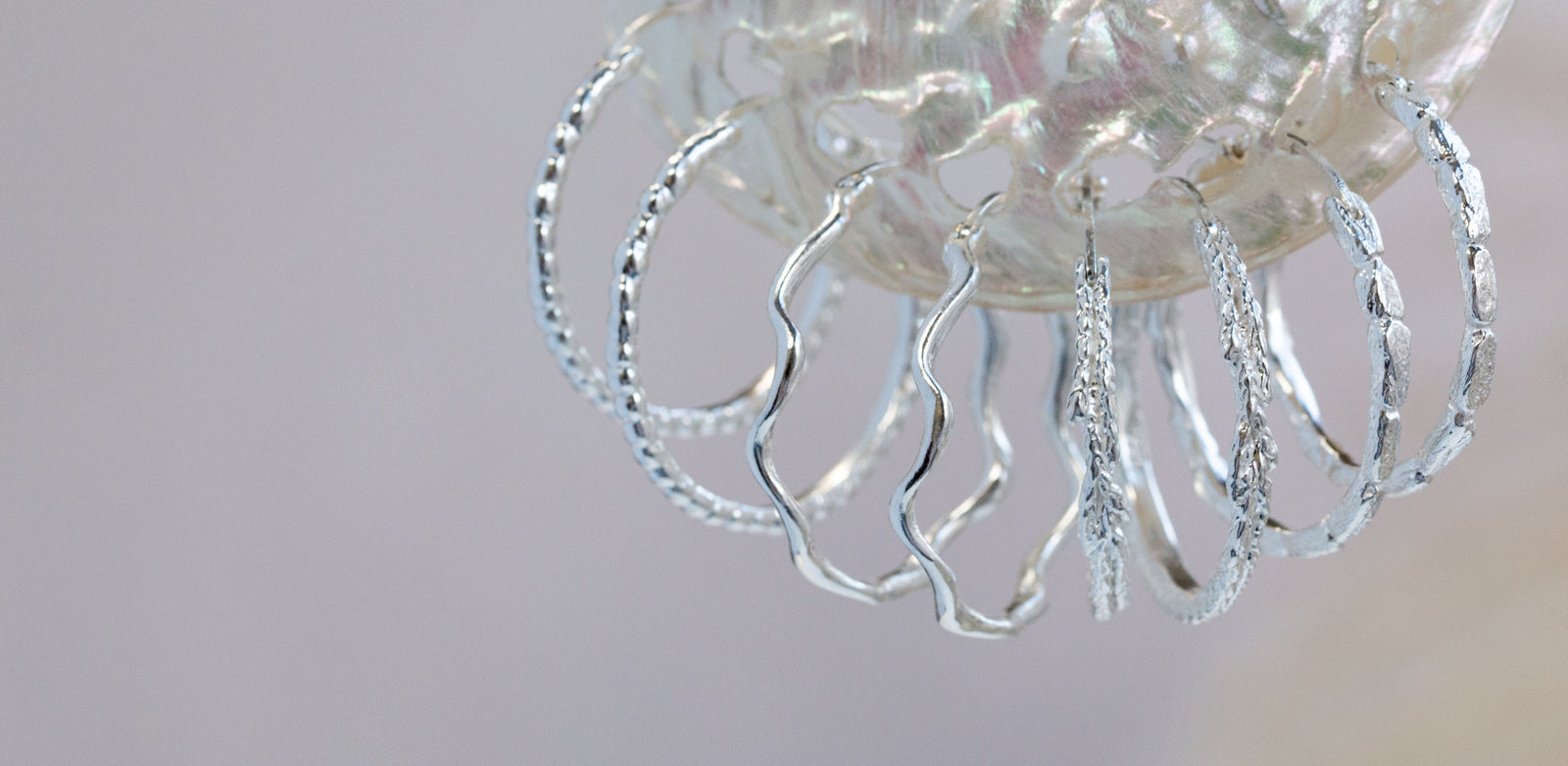 2.5 cm hoops
GORGEOUS ALONE
INSPIRED DESIGNS
Nature's Elements made Tangible and Wearable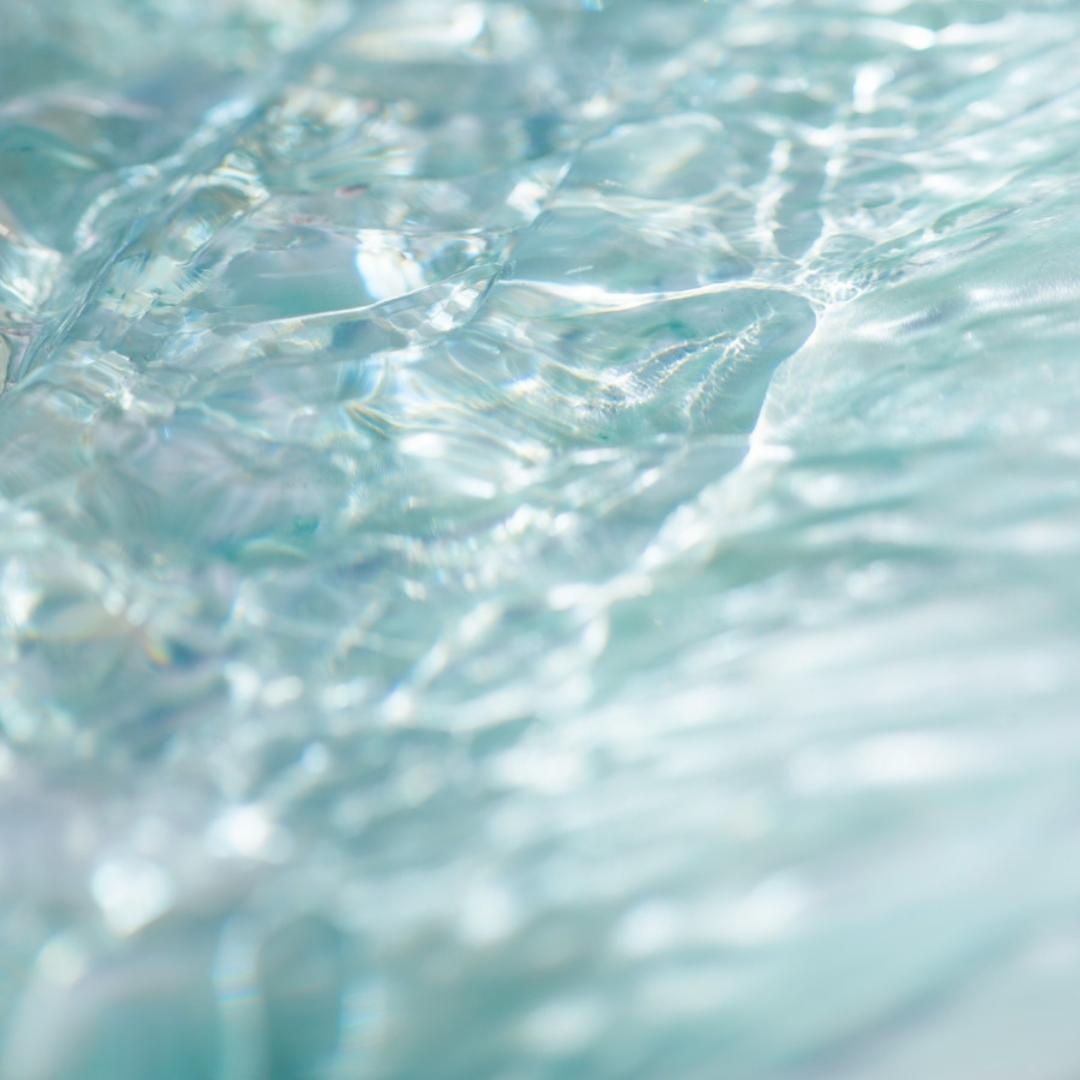 Melt
Inspired by the feeling of riding the ripples on Bermuda's tides, the smooth waves glistening in the sparkling sun. These hoops bring the breezy, airy, whimsical feel of Bermuda to life in a wave you can wear.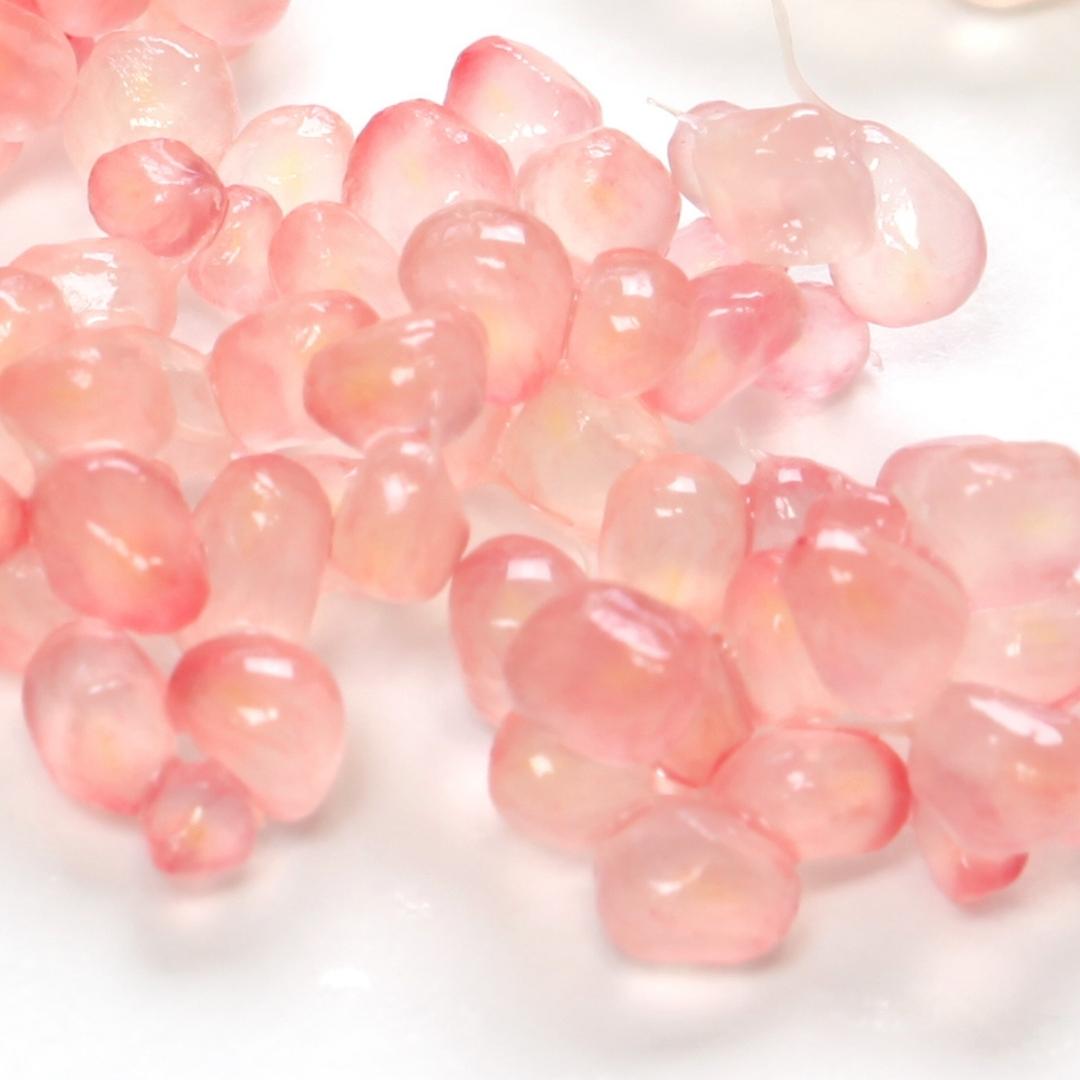 Caviar
One of Alexandra's signature design motifs, these sparkling hoops are inspired by luxurious caviar, the fish roe delicacy often enjoyed with champagne. Upgrade your ordinary hoops to this elegant, ocean-inspired style.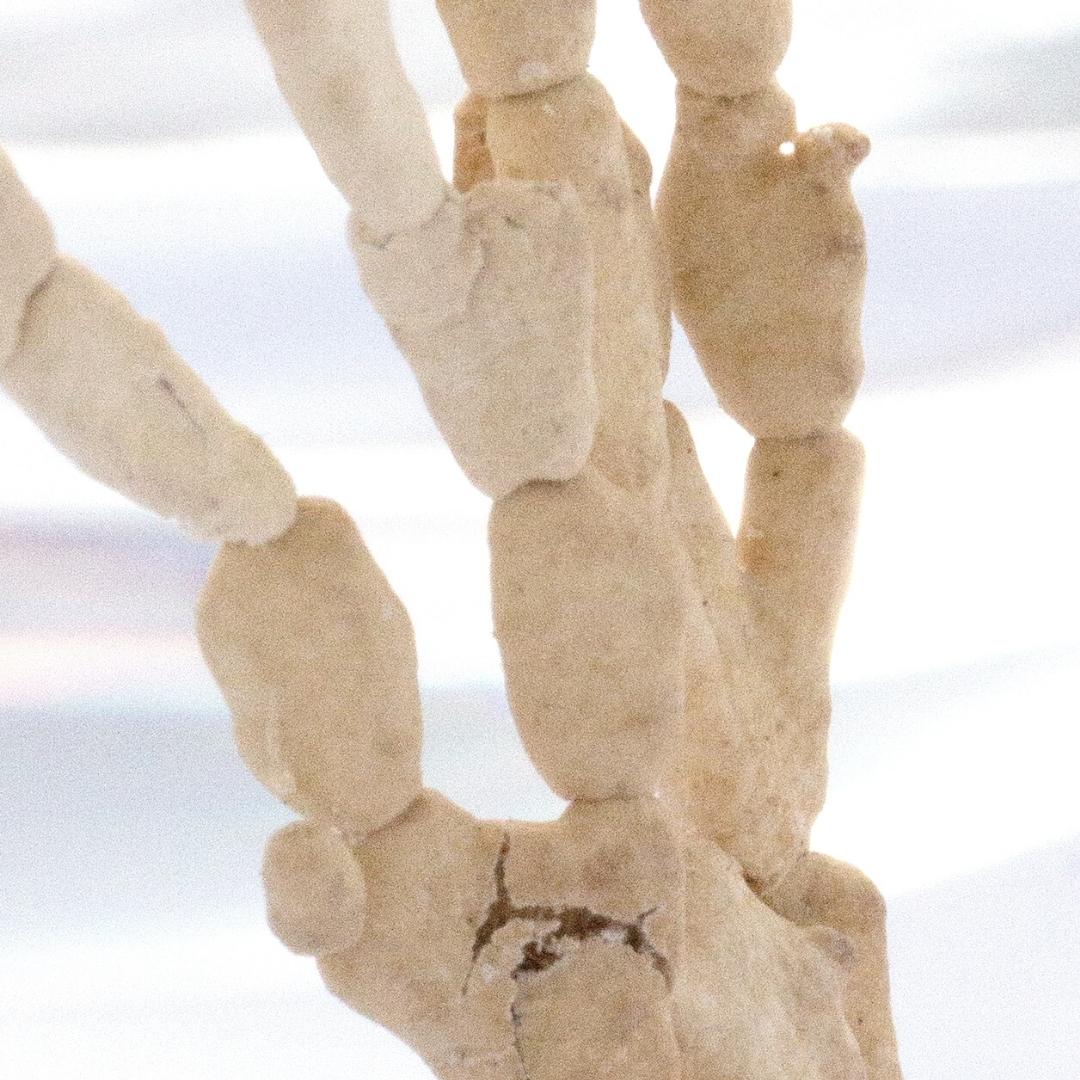 Coral
It's almost as if you can hear the sounds of the ocean while you're wearing these hoops. Bermuda's underwater landscape is covered with coral reef, and these hoops are a unique reminder of the island's precious marine life.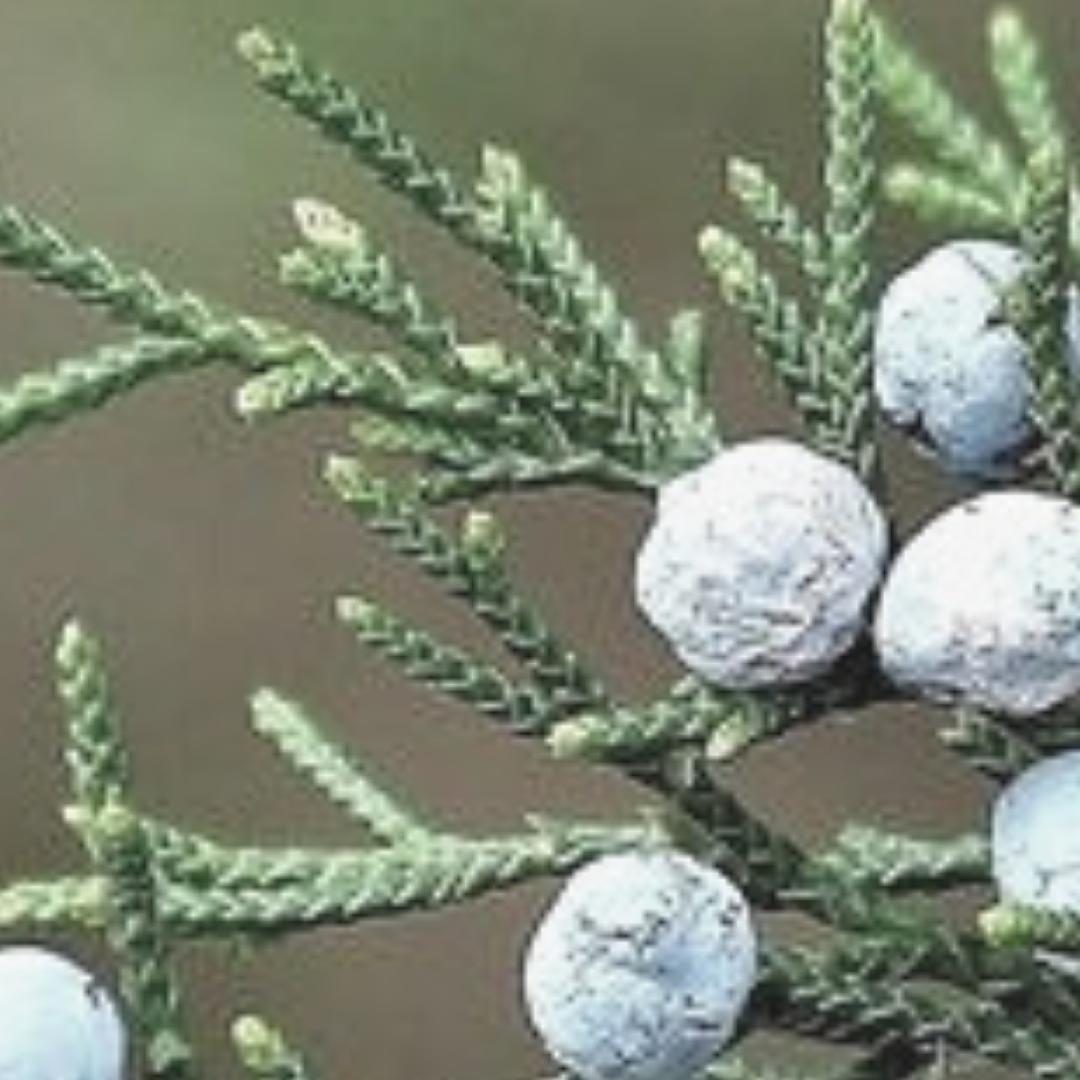 Cedar Sprig
The ultimate Bermudian nature-inspired hoop, showcasing the detail of the cedar sprig's woven grain. This hoop was created using a clipping of the young tree's delicate tip, forever turned to treasure as hoops.
Handcrafted in Bermuda, Just for You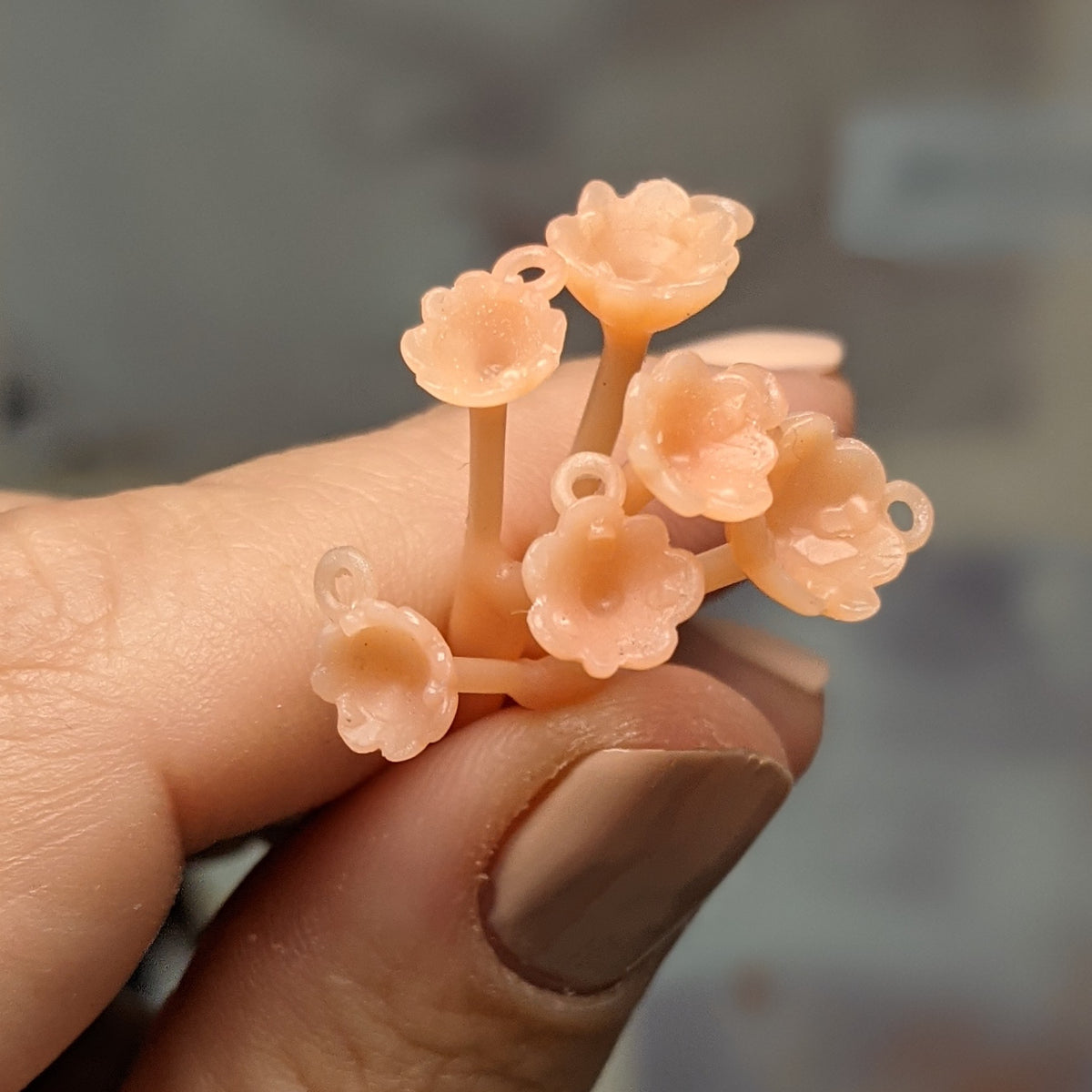 Designed & Sculpted by Alexandra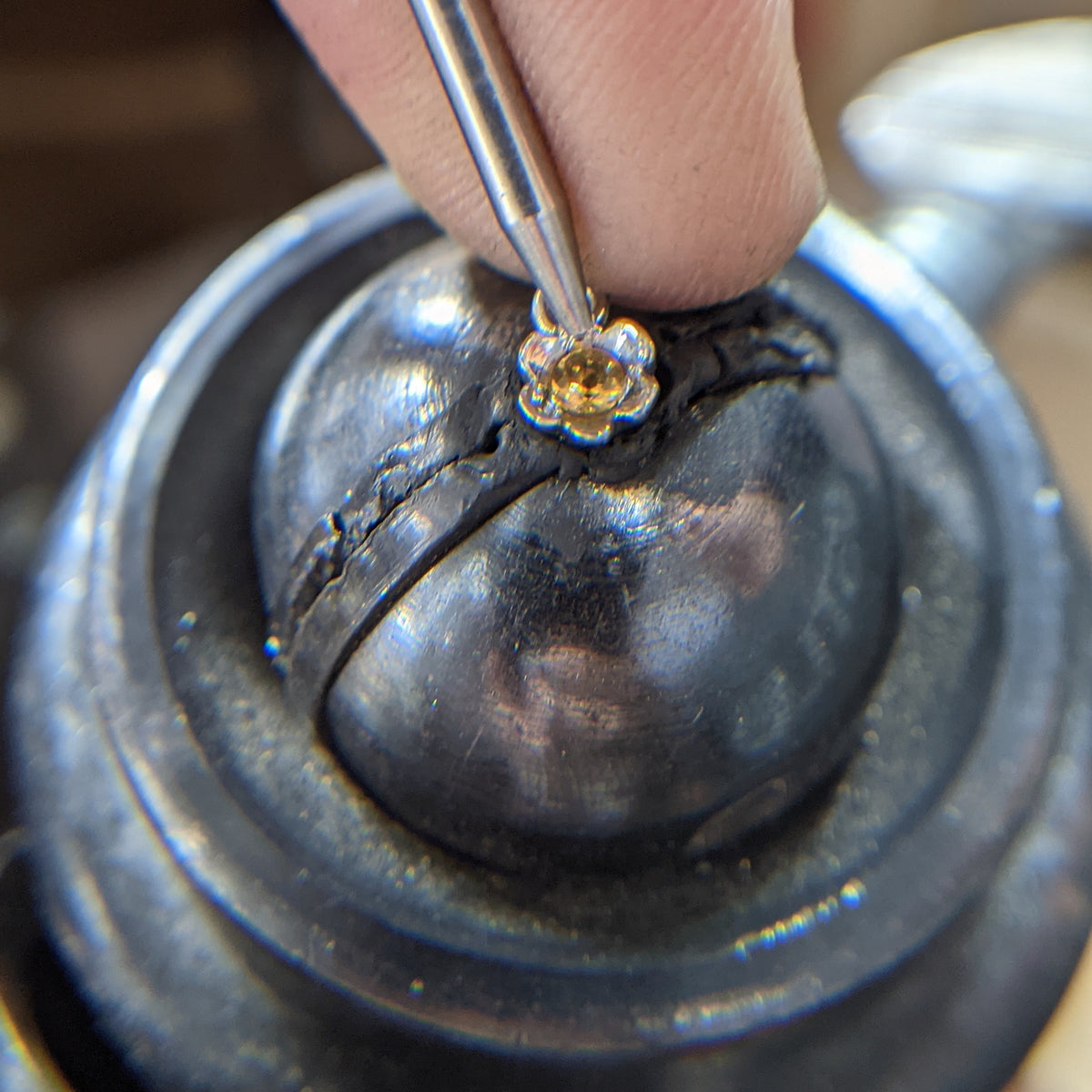 Handcrafted in-house by Bermudian Women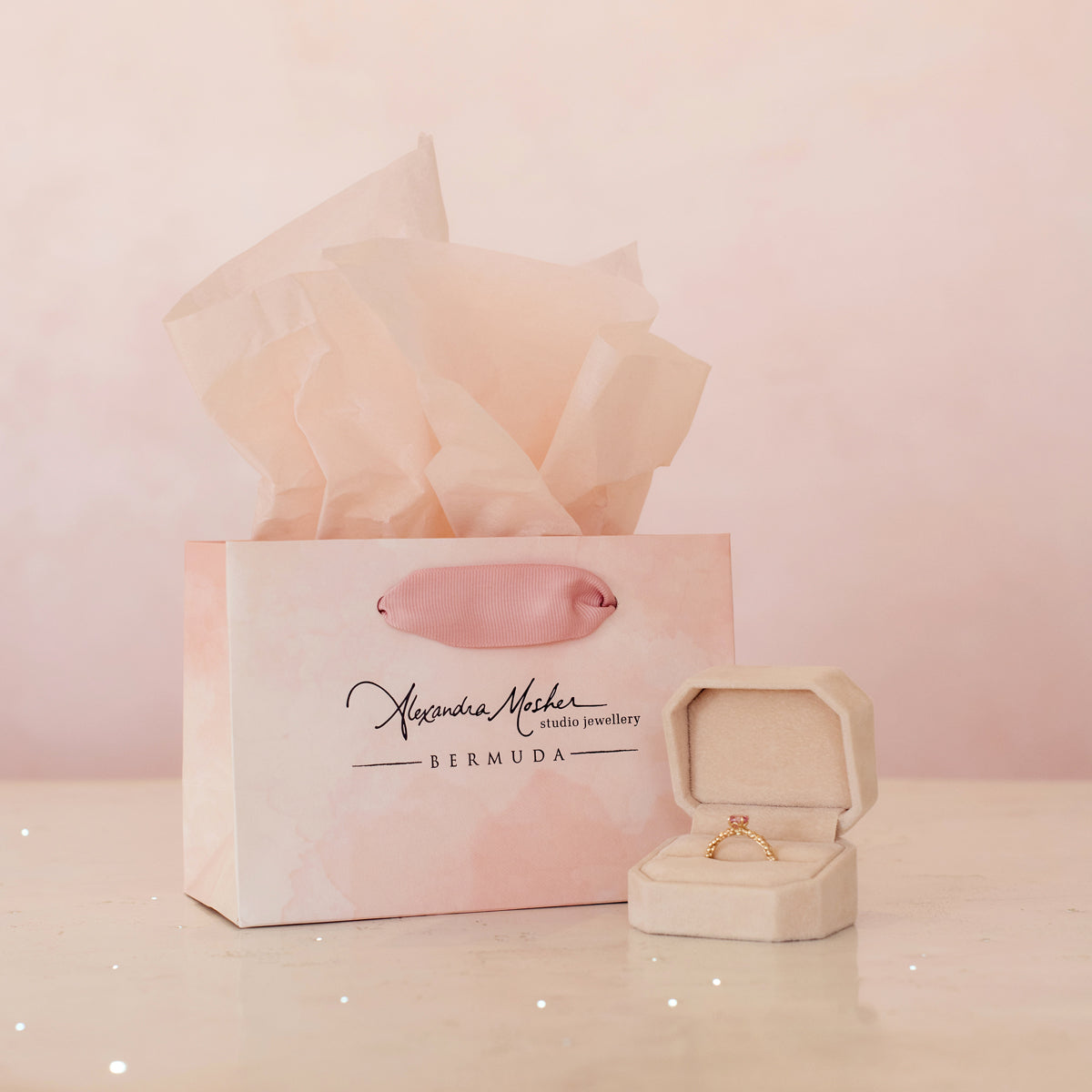 Beautifully Packaged and Ready to Enjoy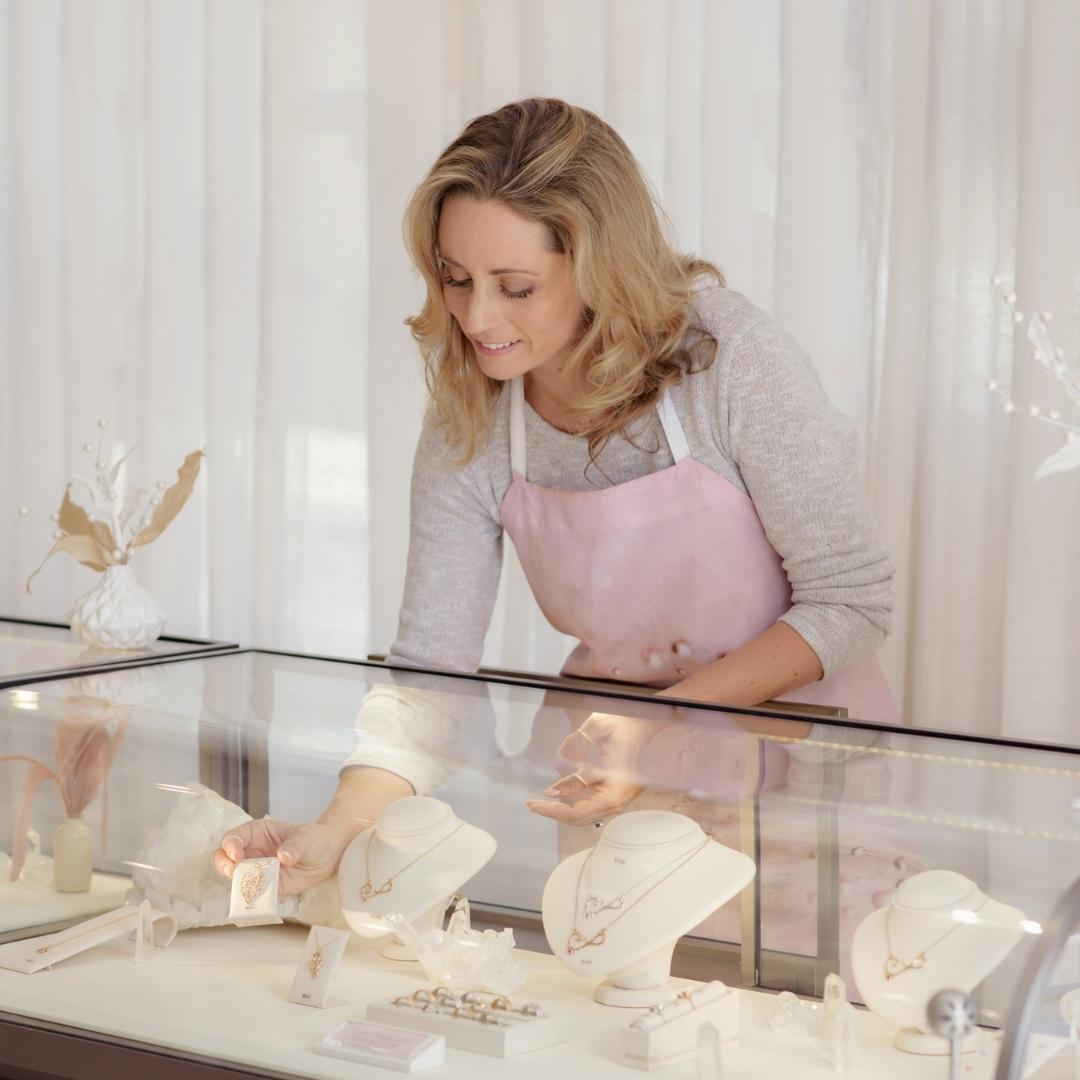 Easy Delivery from our Store to Your Front Door