THE 2023 ORNAMENT IS HERE!!!
Introducing SILVER SHELLS
Designed & Sculpted By Hand
Made in Bermuda
We design island-inspired jewellery so that you can take a piece of Bermuda with you wherever you roam. Our collections are produced in small batches in our Hamilton Flagship Store & Studio. Join us for a behind-the-scenes studio tour.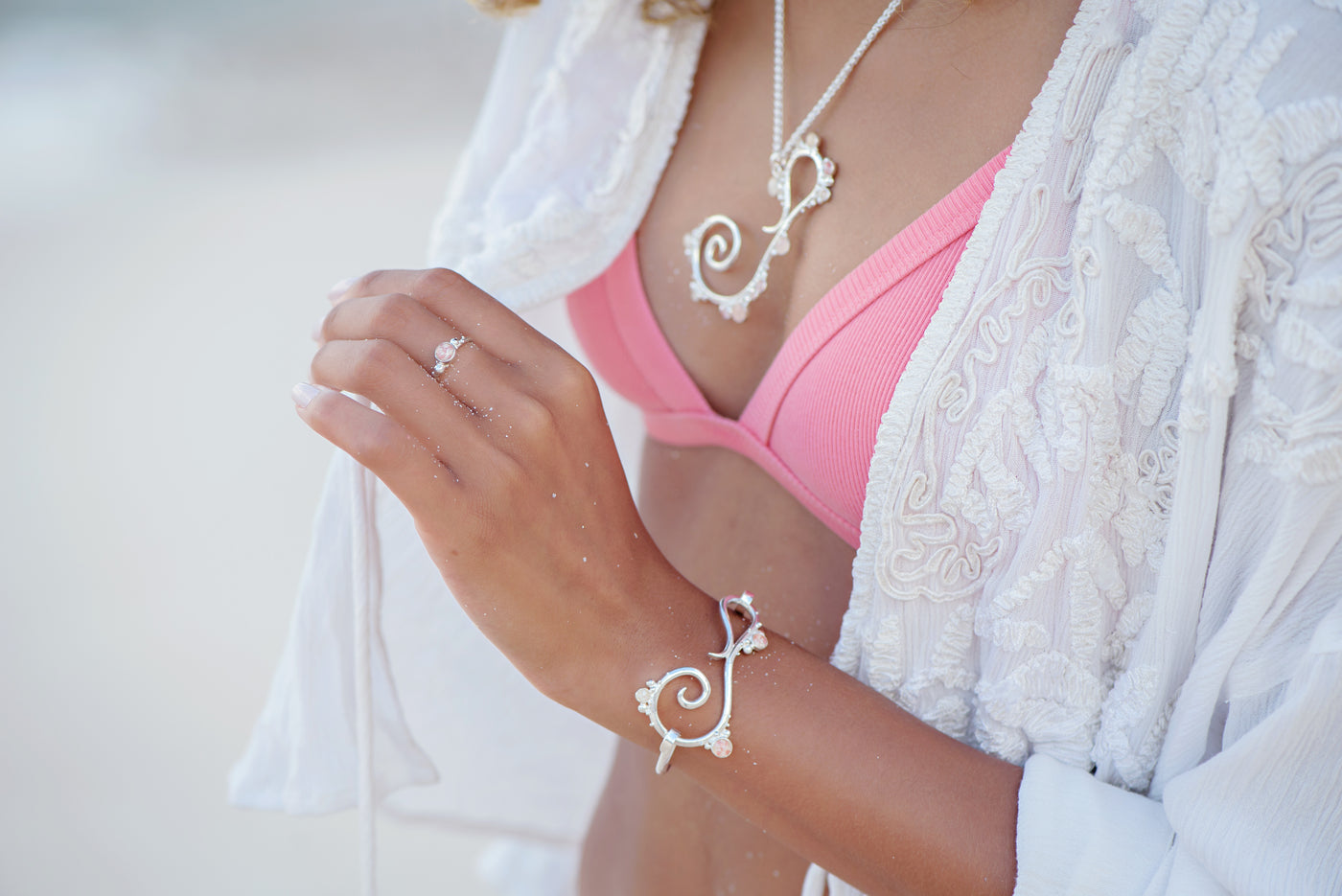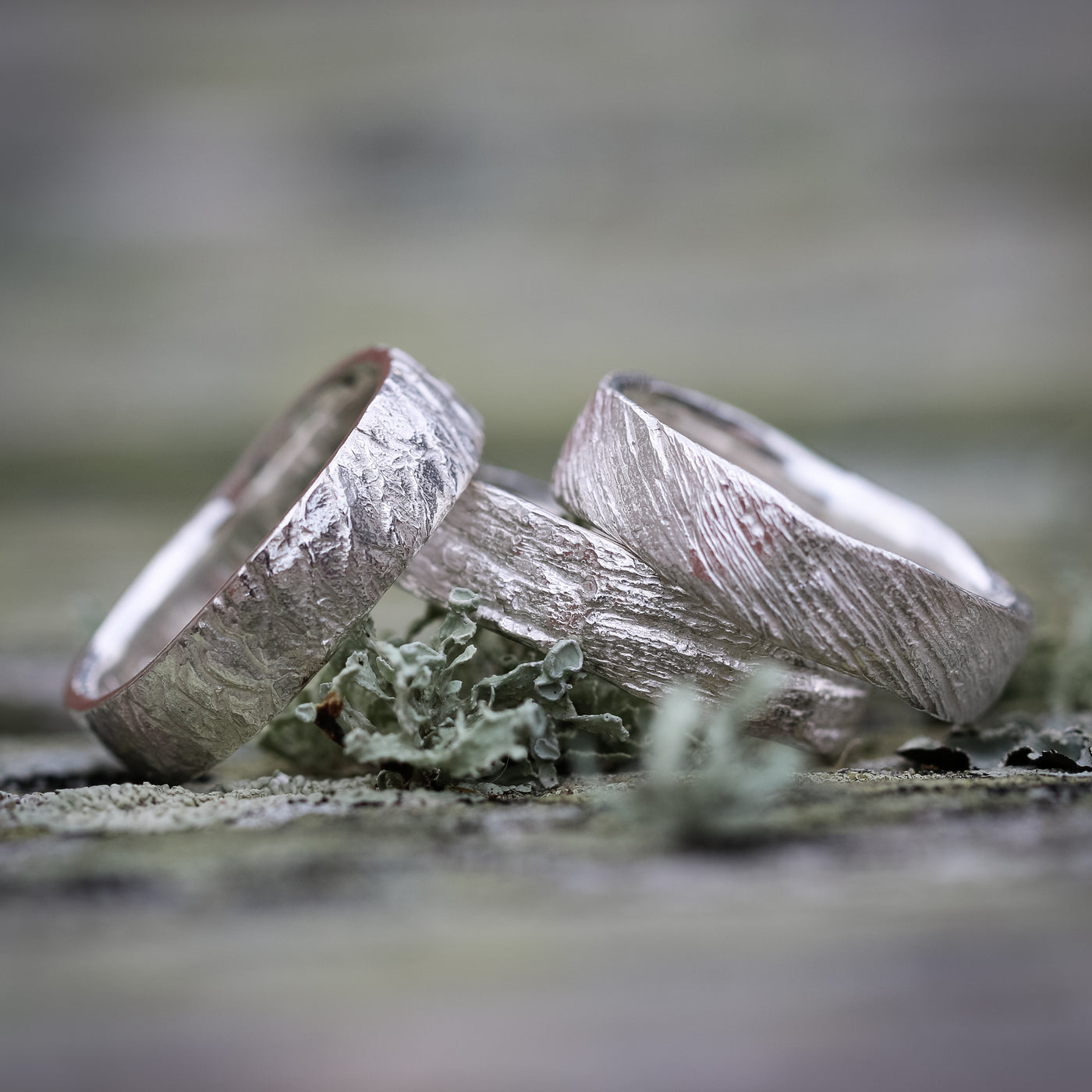 We're Best Known For Our
Pink Sand Jewellery
Our pink Bermuda sand collections are world-famous. Each design is hand sculpted by Alexandra, then cast in silver or gold, before our famous pink sand is meticulously inlaid by hand with the utmost of care. Our all-female team of Bermudian artisans craft each piece onsite in our Hamilton Flagship Store & Studio.
We're Best known for our
Bermuda-Textured Jewellery
Choose a ring that has a story, one that has been expertly handcrafted in Bermuda - just for you. Using a secret technique, Alexandra embeds real Bermuda textures into the surface of each ring, giving you a memory you can hold onto forever.
We've captured the essence of Devonshire Driftwood, the Unfinished Church, Longtail Feather, Flatt's Dock, Old Boat Rope and many more stunning textures in our truly unique bands.
Special Features and awards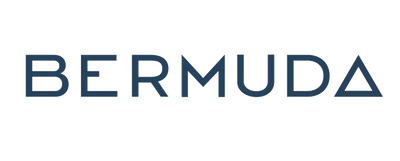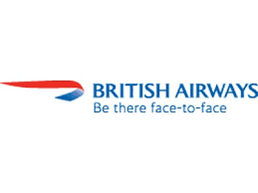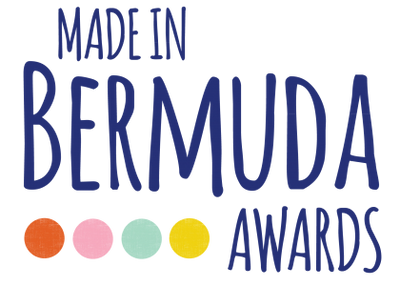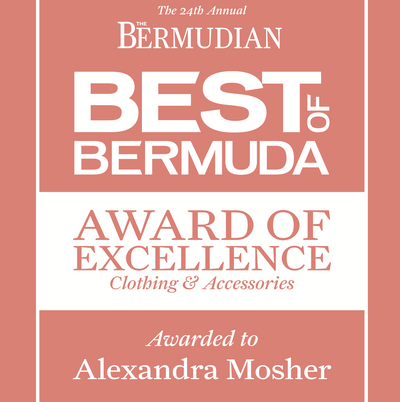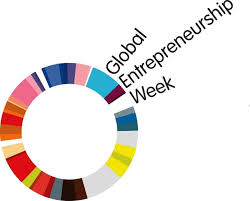 The designs are so artful and elegant and classic all at once. I love to have a piece of Bermuda with me even if I am not yet healthy enough to visit. My necklace came quickly by mail and so beautifully packaged. I loved the handwritten note from Alexandra. Thank you for making my day wonderful and being an easy way to celebrate and remember my favorite place when I can't currently visit.❤❤❤
'The public vote was "overwhelmingly" rooting for Alexandra Mosher. Oft imitated but never equalled, her pink sand resin jewellery is the hallmark of her brand, but her design chops extend further offshore. Alexandra crafts her designs from the depths of her imagination, handcarving in wax sculptural pieces inspired by the textures of Bermuda, from bubbling boiler reefs to rugged limestone.'