Bermuda-lovers near and far love my spin on the island's beautiful shape.
My fascination with the island's coastline took a sparkling twist!
I transformed the Bermuda map, dotted with secluded pink sand enclaves, into sandy silver "beach" droplets atop a Fibonacci spiraled Bermuda map. Old Bermuda lore refers to the island as the 'hook', and with that in mind I simplified the island's line down to its beautiful, bare essence. It was no easy feat, and it took months to finalize the spiralized map design concept and beach placement, carefully dotting my signature caviar orbs to unify our most loved beaches at their actual location along the design's curves. While the Twelve Sands ornament was the starting point for this collection, I've "spun off" more beautiful Bermuda designs. Find your favourite below!
Free International Shipping
on orders over $150
Worldwide 3-Day shipping!
Insured and trackable.
No import duties or taxes!
Pop in and browse, try on, and shop from our Flagship Store & Studio
Mon-Sat ~ 10am-5pm
Shop Online & Curbside Pickup
It's so easy to Click & Collect! We'll have your order ready for collection in 20 minutes or less!
Shop online and we'll deliver!
Free island-wide, next-day delivery.
Same-day delivery also available.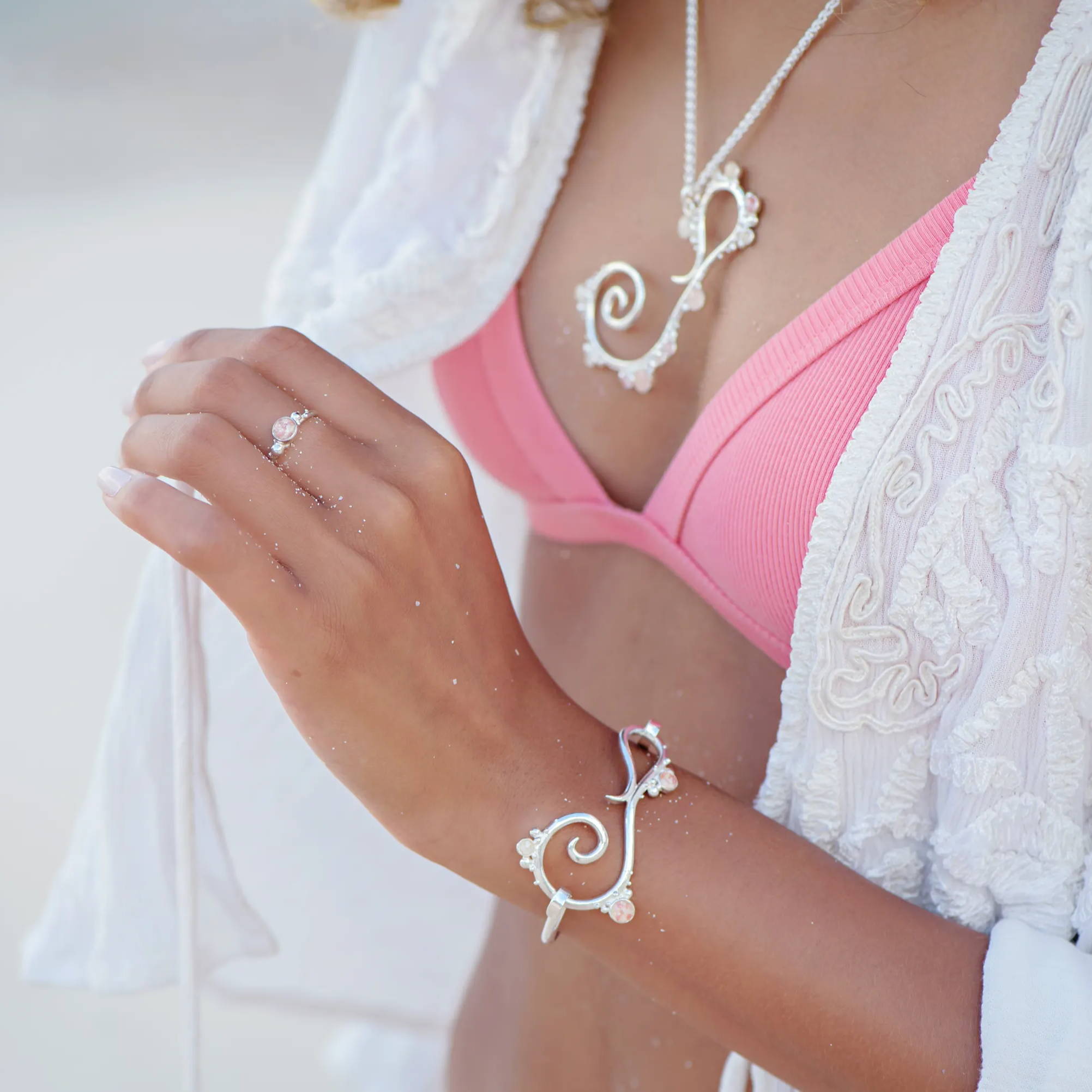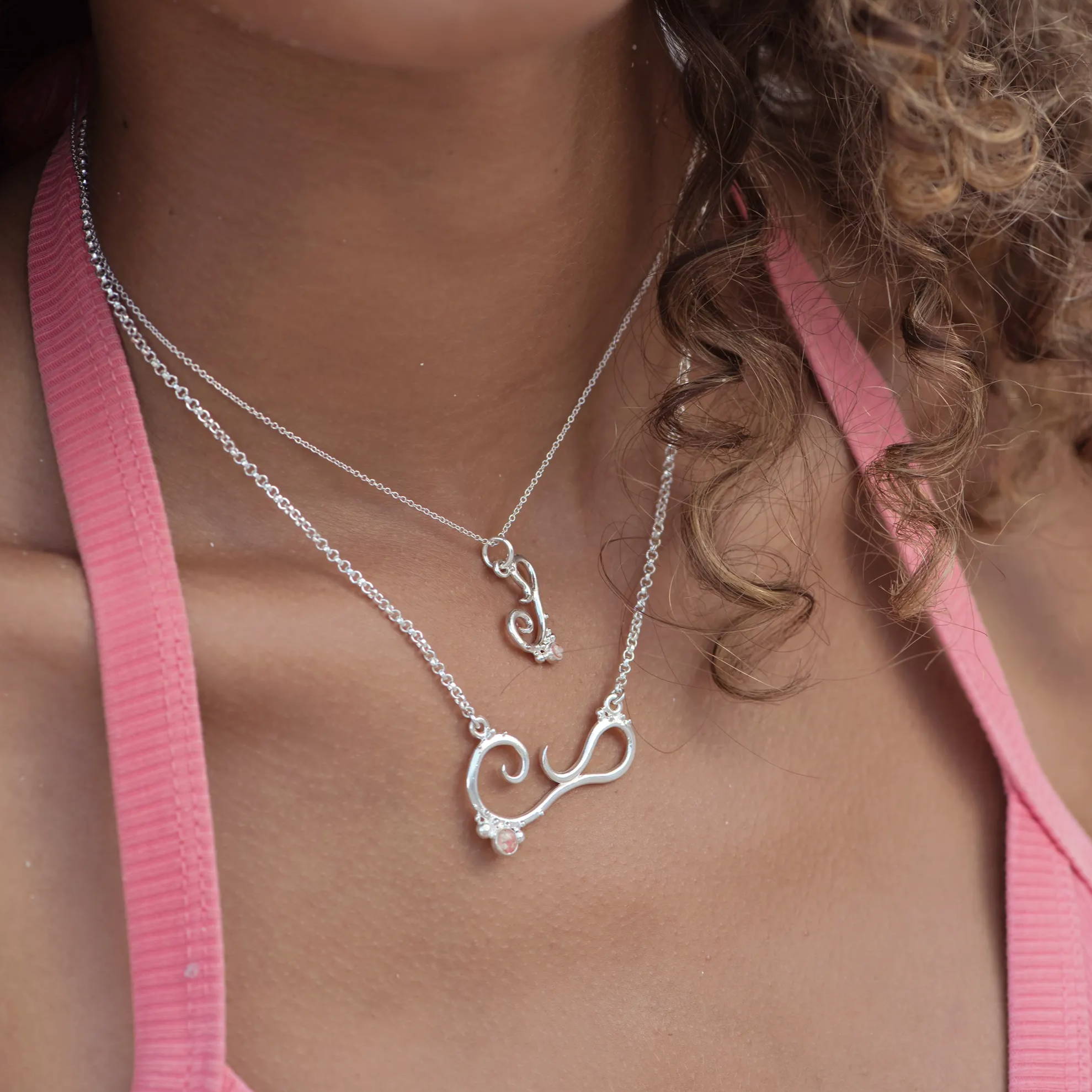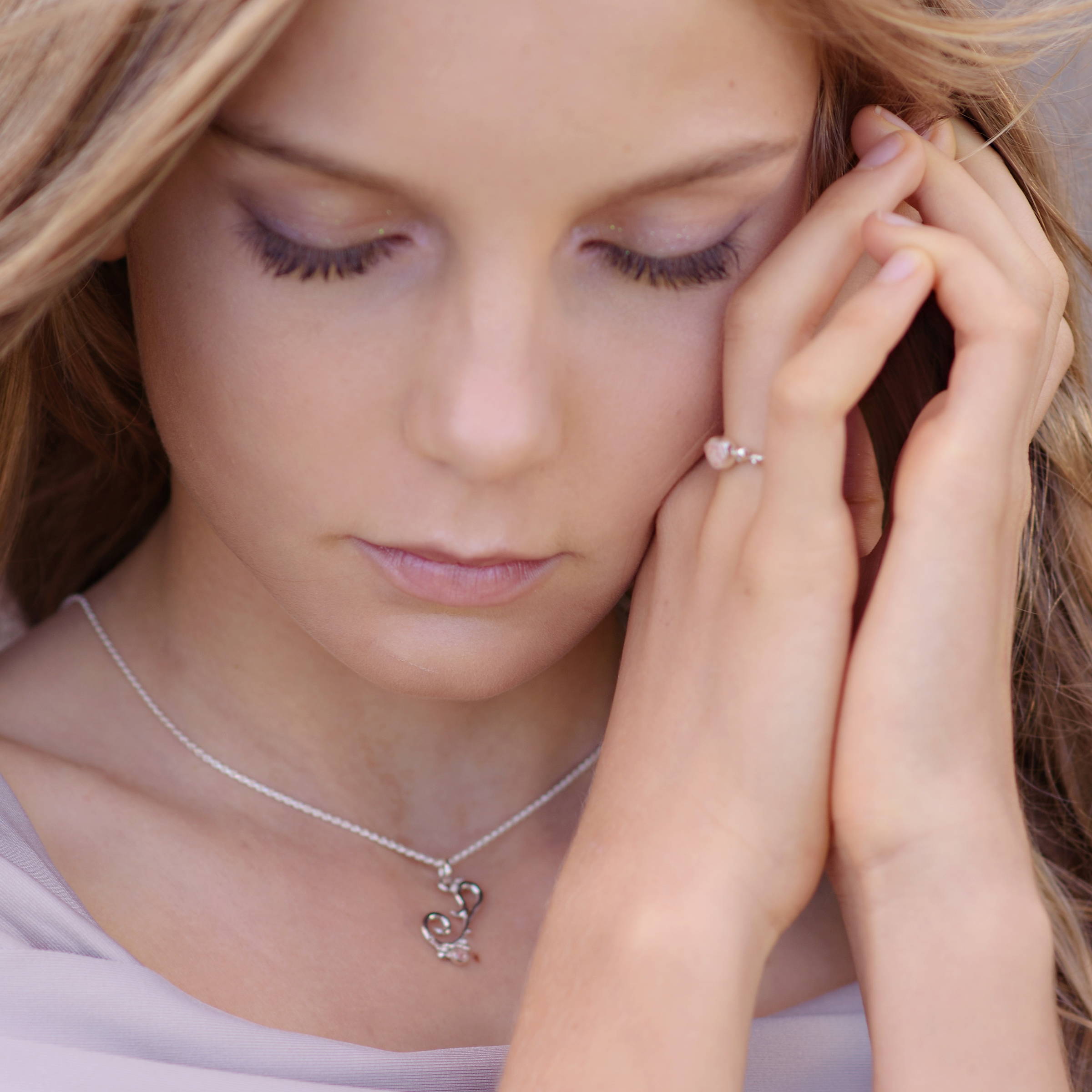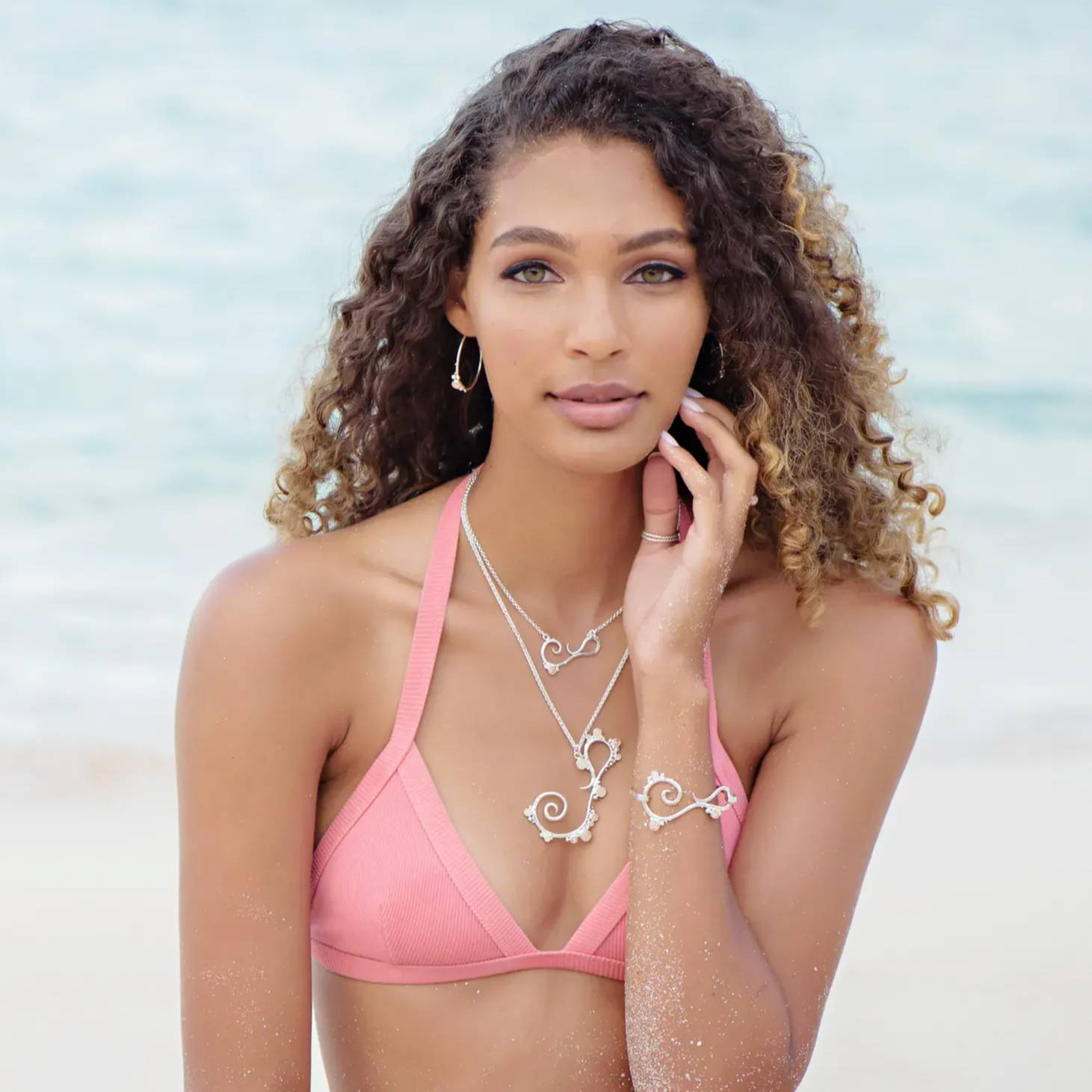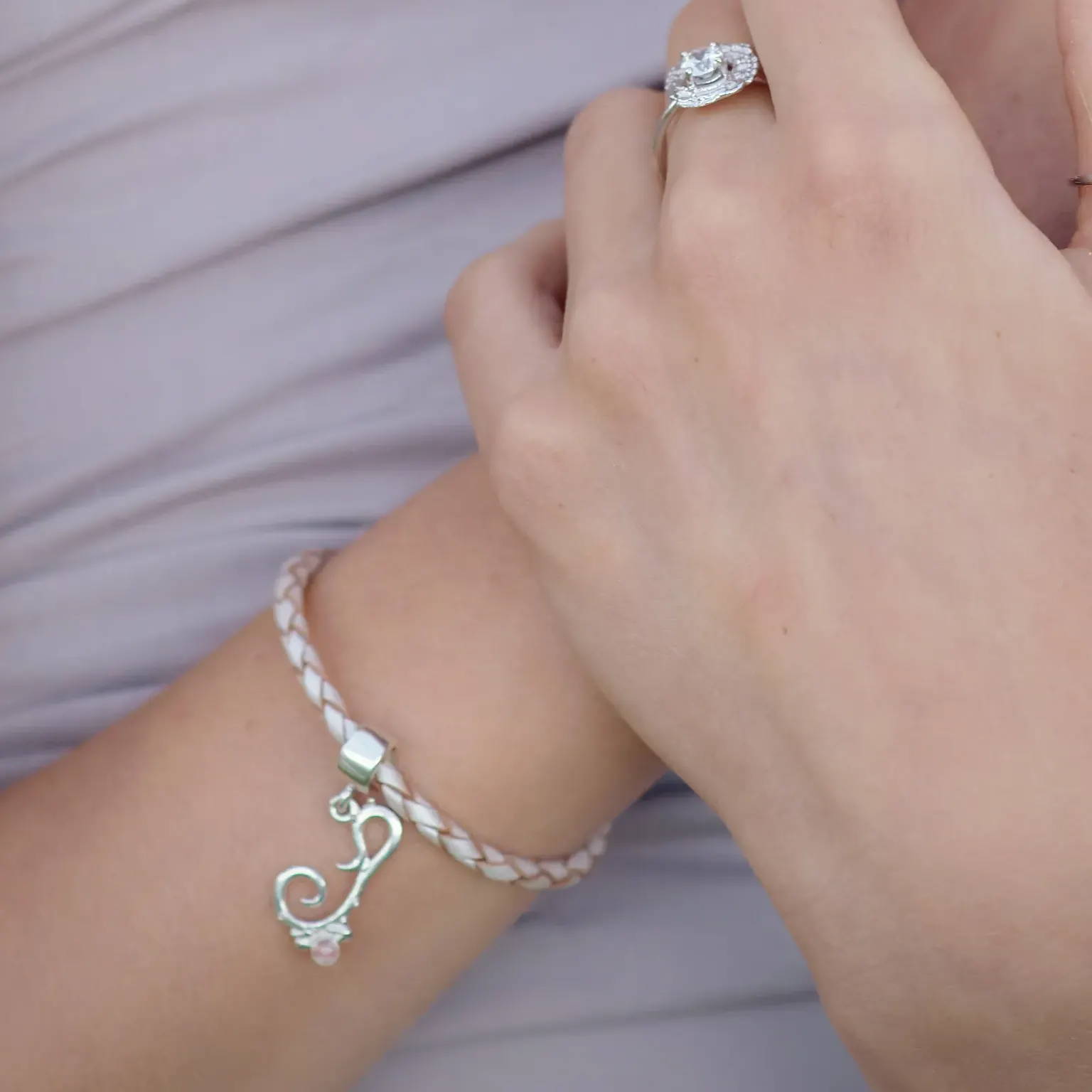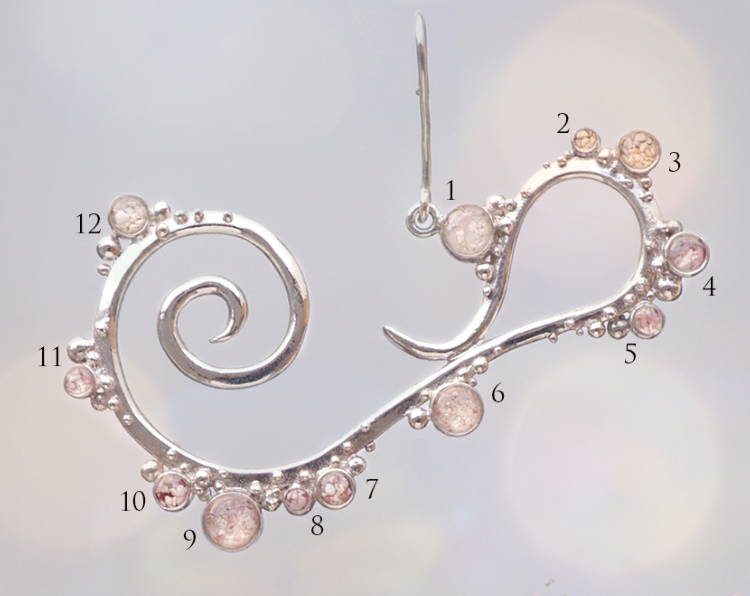 Bermuda-lovers are always fascinated with our gorgeous pink sand. But did you know that each beach around the island has sand with slightly different characteristics? Our famous sand is dazzlingly pink on the South Shore beaches from Whale Bay in the West over to Pink Beach on the East. Our sand is shelly and white on North Shore at Somerset Long Bay and Shelly Bay, and there are even orange-yellow flecks on the beaches of the East End at Tobacco Bay and St. Catherine's Beach.
Grains aside, each one of these twelve beaches holds a different memory for me, from childhood days of playing in the waves after school at John Smith's Bay to romantic walks after dinner at Elbow Beach. I wonder what your memories are? Oh the stories these beaches could tell!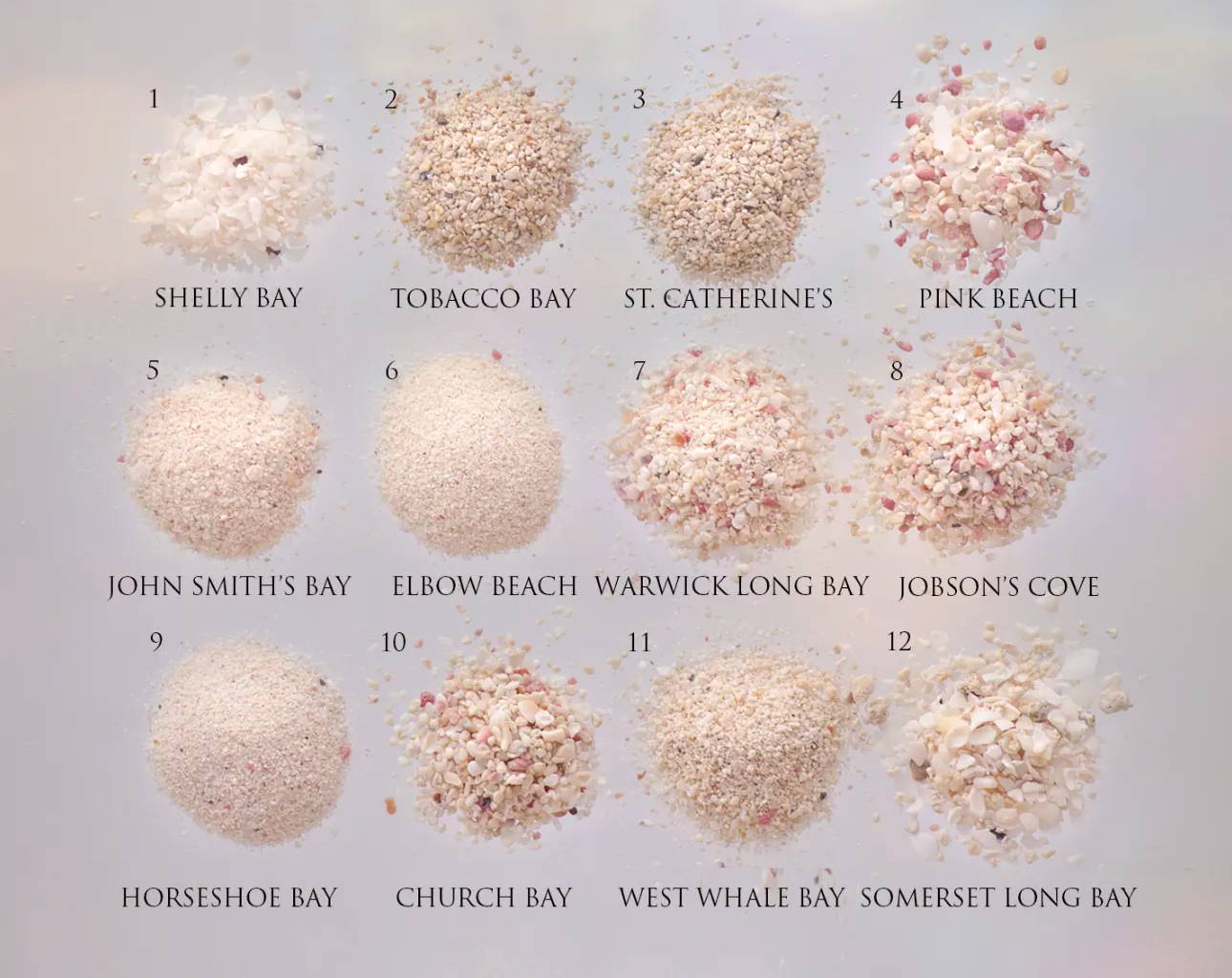 "Amazingly beautiful work! I can't say enough how much I love my new necklace my husband ordered for our anniversary since our honeymoon was in Bermuda. Can't wait to add more to my collection!"
"Love my little piece of paradise!"
"Beautiful one of a kind jewelry. I love my piece -- I wear it everyday! Excellent customer service at the Front Street shop in Hamilton too."
"A stunning representation of Island beauty and keepsakes capturing Bermuda 🇧🇲 and her sparkle! JEWELRY AT ITS FINEST!!! 💙💗💙"
My collections are designed, sculpted, made by hand, and showcased right here in our Flagship Store & Studio on Front Street by our wonderful team of women artisans and brand ambassadors. Each piece is brought to you with all the love, care and attention to detail, so that you can take a little piece of Bermuda with you everywhere you go.