BERMUDA TEXTURES RING COLLECTION
DESIGNED TO GIVE YOU ALL THE FEELS!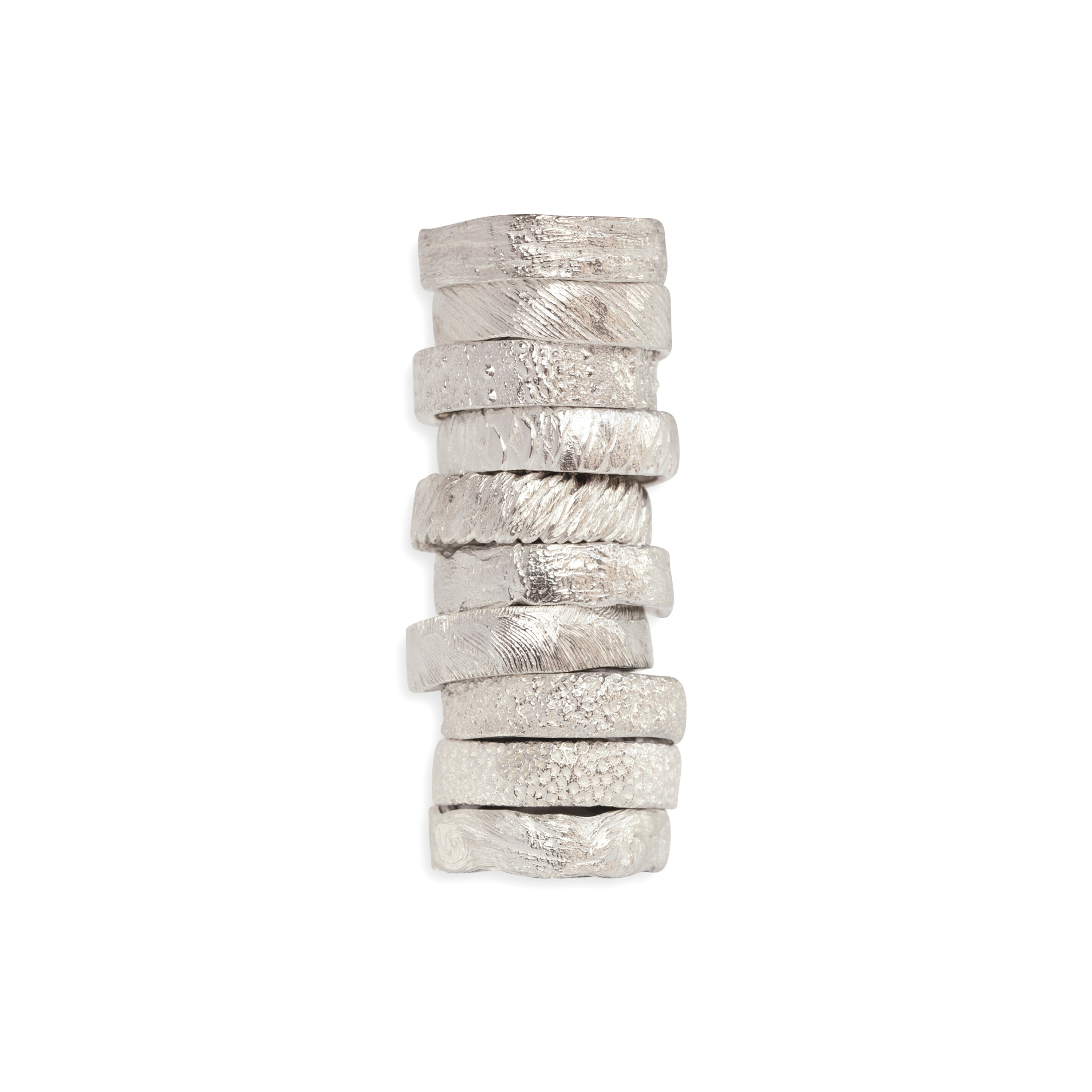 LITERALLY MADE FROM A TAPESTRY OF BERMUDA'S TINY TEXTURES
Picture your fingers running over the surface of your ring, as if you were discovering the satiny smooth curves on driftwood or the constellation of nubs on a sea urchin shell for the first time. Feel the slippery ripples of fish scales, the granularity of limestone, and the lightness of feathers.
Now imagine you could ditch the boring, factory-made ring that you thought was your only option, and choose a ring that has a story, one that has been expertly handcrafted in Bermuda - just for you.
YOUR STORY IS ONE-OF-A-KIND, AND YOUR RING SHOULD BE TOO.
CHOOSE YOUR BERMUDA TEXTURE
WE HANDCRAFT YOUR RING IN OUR STUDIO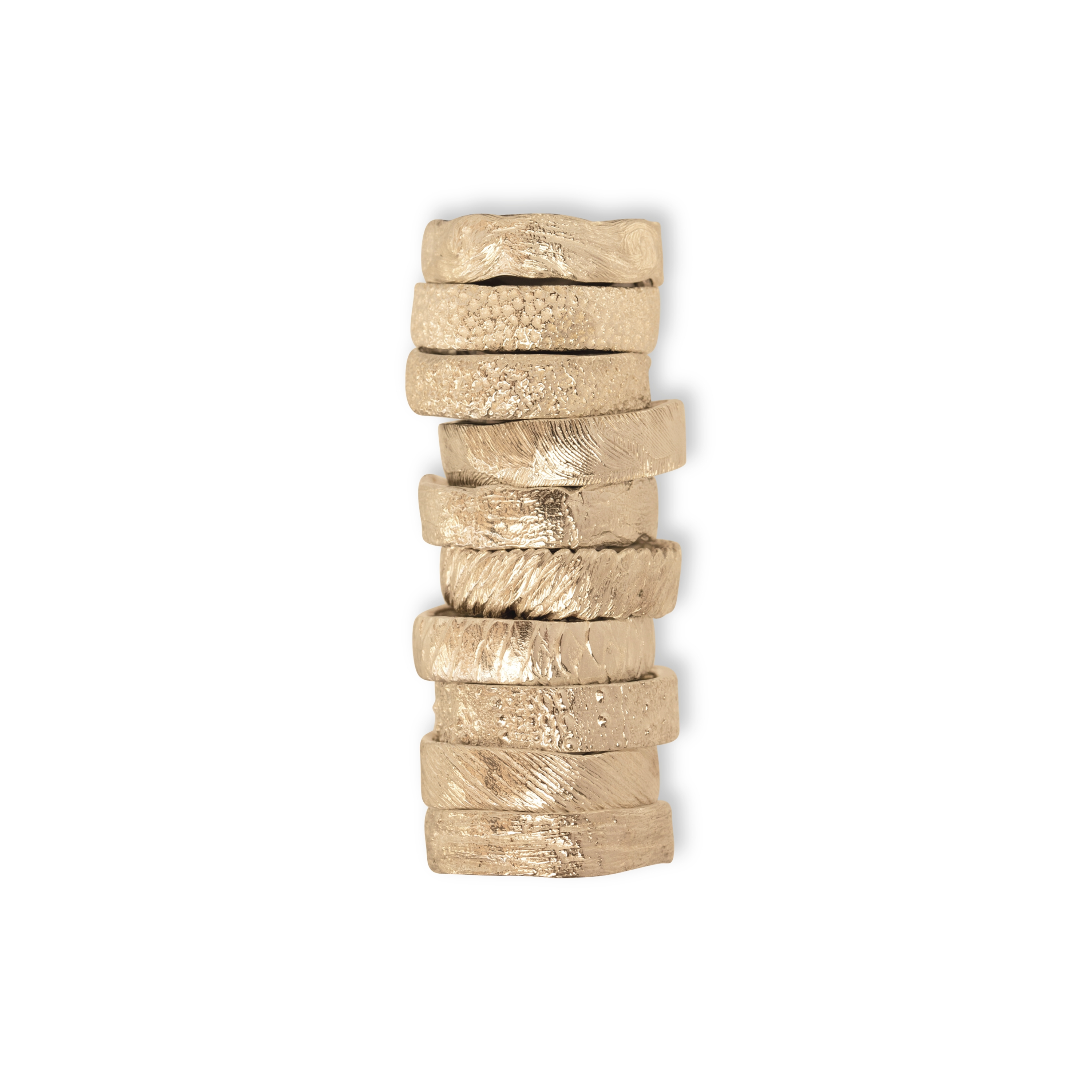 BERMUDA'S TACTILE TREASURES, TURNED TO GOLD
OUR EXPERT TEAM IS ON HAND TO TALK YOU THROUGH THIS BEAUTIFUL NEW COLLECTION. ASK US ANYTHING!
MADE TO ORDER, JUST FOR YOU
MOTHER NATURE TURNED HEIRLOOM
HAND-CRAFTED IN BERMUDA BY BERMUDIANS