Introducing the 2020 Bermuda Icons Collection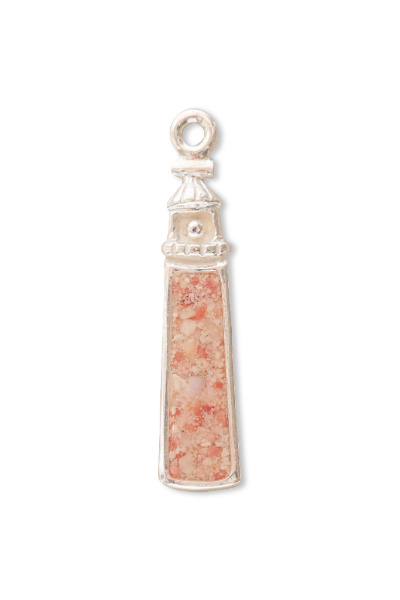 Perhaps one of the most iconic - and certainly the most visible - structures in Bermuda, the Lighthouse came highly requested. They symbolize strength and individuality, as well as hope and a safe haven. A visit to the lighthouse is a must-do in Bermuda!
The challenge I had with the lighthouse was imagining its full cylindrical shape as a functional piece of jewellery. It was important to capture the light within, so I peeled back the glass to reveal it. Like all of my Icons, this piece is sculpted on both sides, even those charming little windows which you'll find on the back!
Scooters are synonymous with Bermuda. They provide the freedom to explore, the feeling of the ocean breeze on your skin, the ability to have an adventure on two wheels. Every time I see a rental scooter go by, I get excited knowing someone is discovering their own Bermuda.
I polled locals and visitors about what shape of bike was most iconic, and designed a perfect mashup of your suggestions. It was so much fun sculpting a few versions, and in the end I even added a little basket to the design! Our famous pink sand will go in the body of the scooter. Beep! Beep!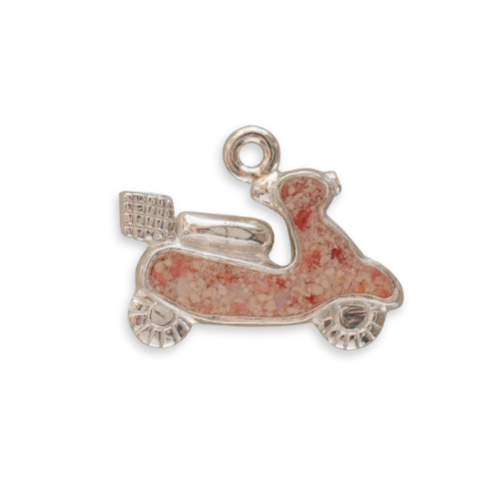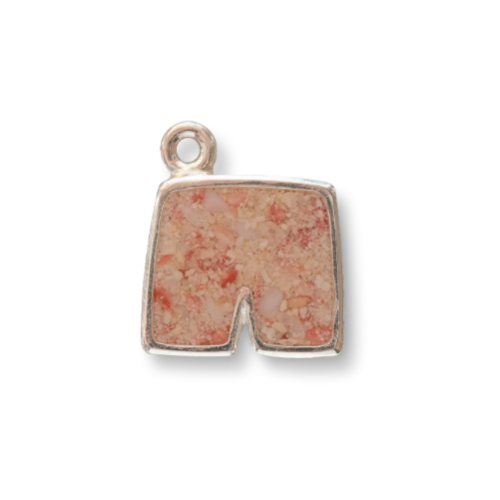 Bermuda shorts are some of the most easily recognisable Bermudian fashions. They are worn as formal wear and office attire, paired with a dress shirt and knee high socks. It is the uniform of the well-dressed male! When you wear these, everyone will know you're linked to Bermuda!
Bermudian men are so fortunate to be able to wear shorts to work! I really enjoyed carving the cute little back pockets and little buttons, while adding a little personal preference - a little bit of a bum curve. These fun pink sand shorts are also available as cufflinks!
I couldn't believe how many of you asked for a little paw charm! You all miss your fluffy friends when you travel to Bermuda, and want to give your pet sitters a special thank you gift. We know how much it means to love your pet, so take this purrrrfect reminder of your furry friend with you everywhere you go.
I examined our resident mascot's little toes at length, and Gemma was a very willing (sleeping!) participant. Cat and dog paw prints are quite similar, with the dogs pads being a bit longer. So I designed you a mix between the two, carved on both sides, including a furry texture in between the pink sand toe pads!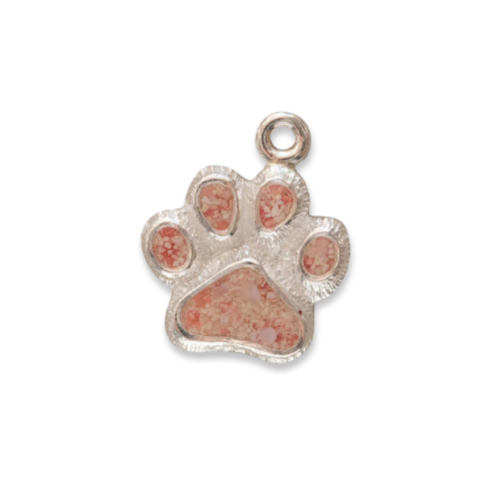 Free International Shipping
Buy 2 or more Icons to qualify.
Worldwide 3-Day shipping!
Insured and trackable.
Walk by and browse, try on, and shop inside our award-winning Flagship store.
Mon-Sat ~ 10am-5pm
Shop Online & Curbside Pickup
It's so easy to Click & Collect! We'll have your order ready for collection in 20 minutes or less!
Shop online and we'll deliver!
Free island-wide, next-day delivery.
Same-day delivery also available.